Rochas Fall 2014 Runway Show | Paris Fashion Week
You May Already Own a Major Piece From the Rochas Fall Collection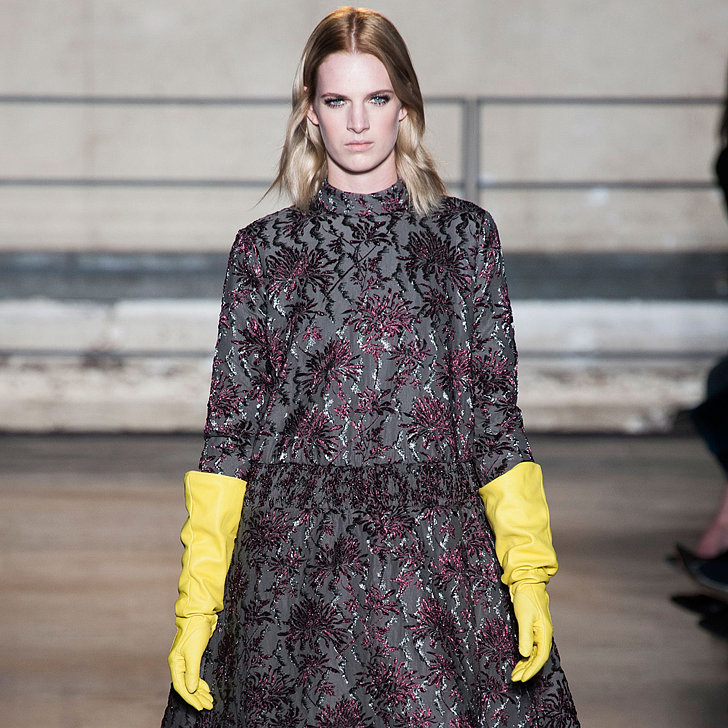 What's Your Reaction?
0
0
0
0
0
0
1
You May Already Own a Major Piece From the Rochas Fall Collection
Check your kitchen, right under the sink. You may have an important element of the Rochas Fall 2014 collection stowed under there. Those yellow dish gloves we've prized more for function than fashion have gotten their due on the runway — and it's safe to say, once you've been paired with a Rochas gown you've stepped up to the style big leagues.
Of course, Rochas's were not rubber but rather constructed of the most supple, colored leather. Pink, orange, blue, and, of course, yellow styles punctuated Alessandro Dell'Acqua's stunning Fall designs, including jeweled jackets, cocktail dresses, pink coats (no, those aren't going anywhere), or in the case above, a full-fledged evening gown. Getting progressively more ornate, the gloves — like the shoes — became fully embellished in shards and beads. And we can think of no better accessory to pair with the collection's astonishing brocade evening gowns.
Latest