Sex and the City Fashion 2011-03-25 13:51:26
In Honor of Sarah Jessica's Birthday, Guess Who Designed Carrie's Pieces?
Fab favorite Sarah Jessica Parker celebrates another birthday today. In honor of her big day, we put together a fun quiz that conjures up memories of her Sex and the City days. Oh how fabulous they were! Carrie Bradshaw had major style, let's relive it today.
1 of 10
Who created this gorgeous pouf dress Carrie wore in Paris in season six?
Versace
Oscar de la Renta
Badgley Mischka
2 of 10
At which vintage store did Patricia Field purchase Carrie's Mickey Mouse tee?
Decades Two
What Goes Around Comes Around
Crossroads
3 of 10
Which designer made the fun print dress Carrie wore to a party in season five?
Anna Molinari
Chanel
Marni
4 of 10
Guess who designed Carrie's pink frilly shoes?
Manolo Blahnik
Christian Louboutin
Jimmy Choo
5 of 10
Who created this unique pinstripe jacket?
Vivienne Westwood
Thierry Mugler
Giorgio Armani
6 of 10
Which brand was responsible for Carrie's tiny sparkly undies at the fashion show?
Victoria's Secret
Stella McCartney
Dolce & Gabbana
7 of 10
Carrie's saddle bag was by which designer?
Fendi
Christian Dior
Gucci
8 of 10
Can you guess who designed Carrie's sequined chiffon gown?
Donna Karan
Carolina Herrera
Michael Kors
9 of 10
Carrie's designer bag in season four was . . .
Fendi
Louis Vuitton
Dooney & Burke
10 of 10
Who made the black and white skirt Carrie wore with her Marni coat?
Chloé
Prada
Dries Van Noten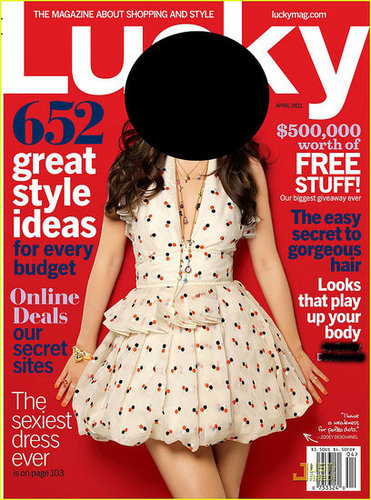 next slidequiz
Guess the April Cover Girl!