Street Style | Dec. 16, 2013
A Street Style Look to Start Your Week Off Right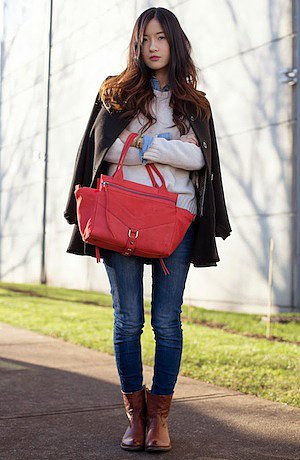 Wearing bold color can initially seem intimidating, but community member claireliuu shows how to work it into even the most neutral of looks. Not only do her sweater and jeans balance out the bright red of her satchel, but they also provide a neutral backdrop against which the festive accessory can really shine. We all have that brightly hued bag or pair of shoes lurking in the back of our closets that we never know how to wear — why not experiment a bit to make this season more stylish than ever. Get your start by shopping the pieces below!

Congrats, claireliuu!

Want to be a POPSUGAR Fashion street style star? Here's how to get started!