Street Style | Dec. 20, 2013
We're Ready to Layer It on Thick This Season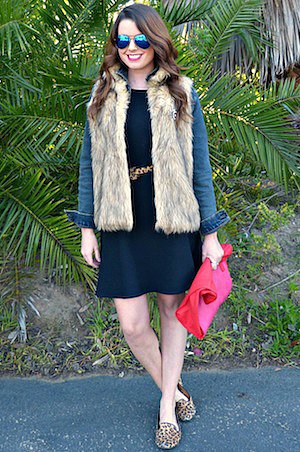 Between the faux fur vest, denim jacket, and leopard-print flats, there's very little in AbigailSterling's outfit that we don't want to already steal for our own wardrobes. But what we especially want to steal isn't an article of clothing — it's a styling tip! We love how she layered her vest over the denim jacket, adding warmth, texture, and a bit of the unexpected to her preppy look. We especially love this trick for those climates that don't get cold enough this time of year for a down puffer but also are not warm enough to go without a jacket. Shop the pieces to get the look at home!

Congrats, AbigailSterling!

Want to be a POPSUGAR Fashion street style star? Here's how to get started!