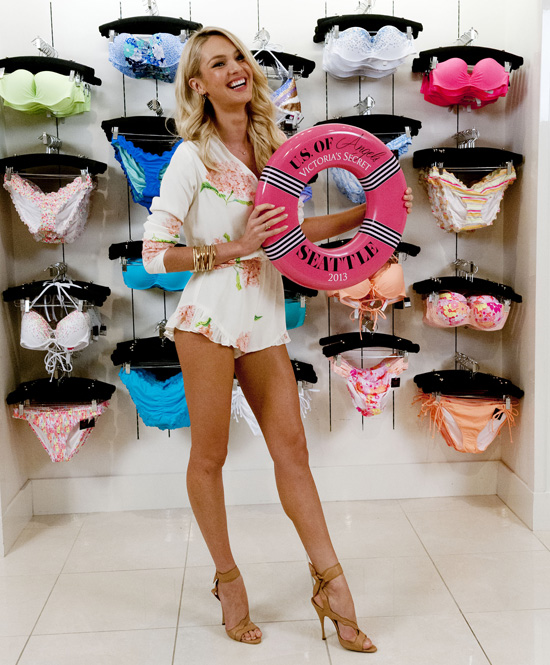 For the first stop on the Victoria's Secret U.S. of Angels Summer Swim Tour, supermodel Candice Swanepoel traveled to Seattle — and left her pants at home!
At an in-store appearance, Candice wore a super short floral romper — and strappy nude heels that made her already-long legs seem to keep going and going . . . and going.
So when we caught up with Candice during her trip (we don't know how she found time to chat between posing for photo ops with fans and catching fish at Seattle's famous Pike Place Fish Market), we not only asked her about the city and her suitcase essentials, but of course, we grilled her on her secrets to looking sexy in a bikini.