When you first see the pictures of Taylor Swift [1] and Lorde out shopping together, you wouldn't be remiss to think, "Wow, what a coincidence that they were both out at the same store at the same time!" But, you'd be mistaken — they're actually browsing the racks together. We can barely imagine more intriguing style mates, as Taylor's known for her girlie, retro style and Lorde's seemed to gravitate toward simpler pieces since emerging on the scene.
The best example we can think of? Lorde picked simple, embellishment-free Balenciaga for this year's Grammys [2], while Taylor wore this [3]. And while the two chose coordinating colors for the California shopping trip, that's about where the similarities end. Taylor's in a sweet dress typical for her style, while Lorde picked all black and heavy lace-ups.
Scroll down to see more detailed shots of each lady's look and to shop similar pieces for both.
Taylor Swift in a Black-and-White Sparrow-Printed Dress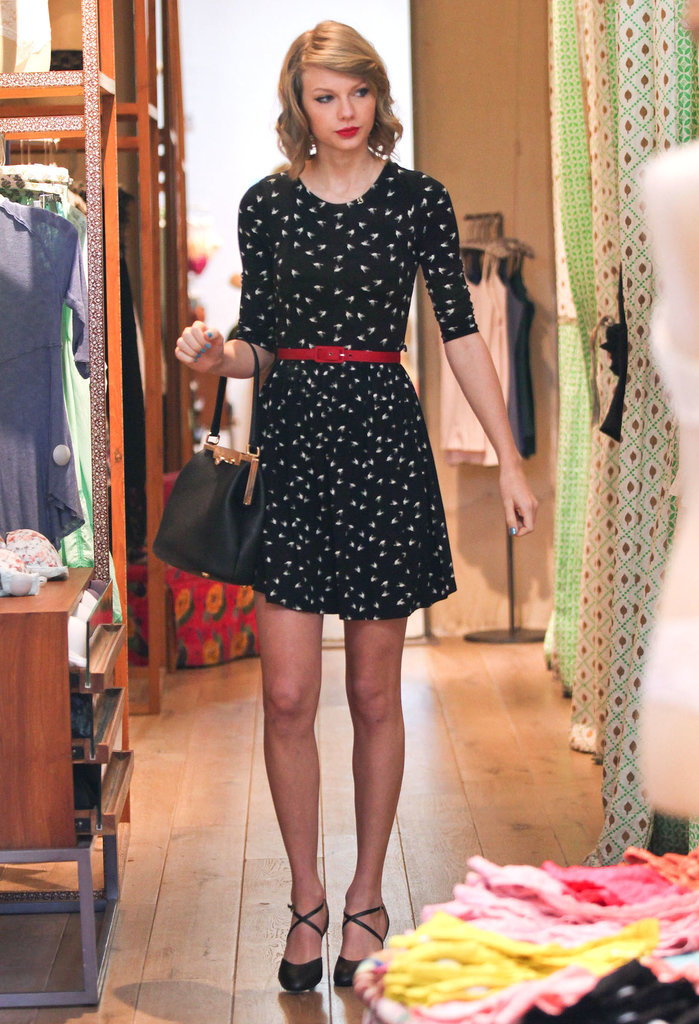 If there's ever been a more perfectly Taylor outfit, please show us. The country star wore a sweet sparrow-print dress with a skinny red belt right at her waist for a tiny dose of color. For accessories, she picked retro-ish low black heels and a top-handle bag that snaps shut in the most ladylike of fashions.
Lorde in a Black Skater Skirt and Long-Sleeve Top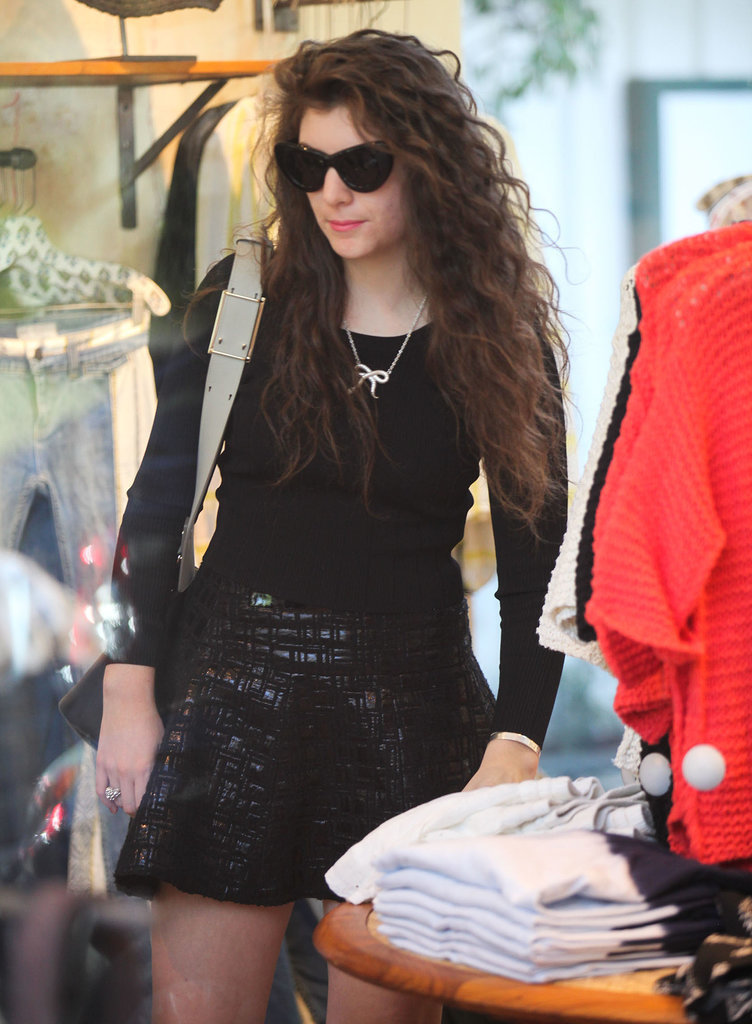 Lorde's more alternative look was achieved with a flippy black skater skirt and long-sleeve tee. She wore a mix of feminine accessories (a bow necklace and cat-eye sunglasses) with chunky oxfords and black socks, making for an interesting style mix that we can't imagine we'll see on pal Taylor any time soon.