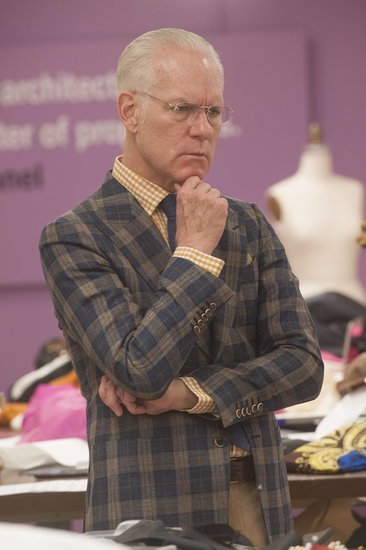 It's definitely cliché after 11 seasons, but for
Project Runway's 12th run
, the Lifetime series is having a major "make it work" moment. No, there's no trouble in reality show paradise. In fact, when it premieres this Thursday, viewers will be seeing a lot more of their favorite mentor,
Tim Gunn
.
The show's latest formula (who can forget last season's polarizing "teams" edition?) lets Tim sit with the judges during each episode's runway show to answer questions and give his perspective from being inside the workroom. He'll also have veto power — he can save one designer from elimination.
Intrigued, we got on the phone with Tim to talk about his new role and how he'll make it work. (Sorry, we couldn't help ourselves.) For all that, plus some stern words for Christian Lacroix and his own thoughts on the Project Runway billboard controversy, read on.