Trend Alert: Non-Leather Motorcycle Jackets
Trend Alert: The Nonleather Moto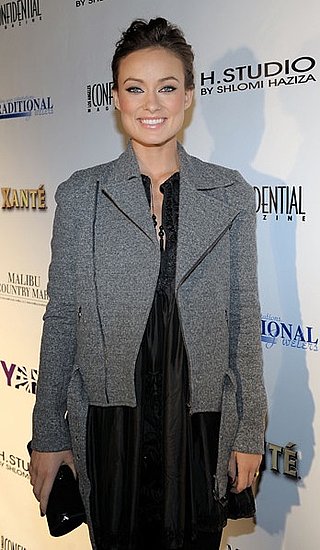 When you want to look all-out tough, throw on a leather motorcycle jacket. But when you want to look semitough, get the
nonleather moto
.
Olivia Wilde
recently donned
a gray L'Agence version
that has the moto silhouette, fused with the coziness of a wool fabric. There's the option of
the denim moto
, too, but with the cold weather, I'd stick with knits, wools, and flannels for that extra warm feel. The look is casual, effortless, and won't scare anybody off!