Let's be real: when we first heard the news that the Victoria's Secret Fashion Show was moving to London [1], we were devastated. For years, the show was based in New York City, and we loved being surrounded by all the Angels action. But we probably should have seen this coming. Looking back at this past year's festivities [2], it's pretty clear the brand has a soft spot for all things British. So before it heads across the pond, we're channeling our inner Anglophile and reliving the biggest Brit-loving moments from the most recent Victoria's Secret Fashion Show.
The Crown Jewels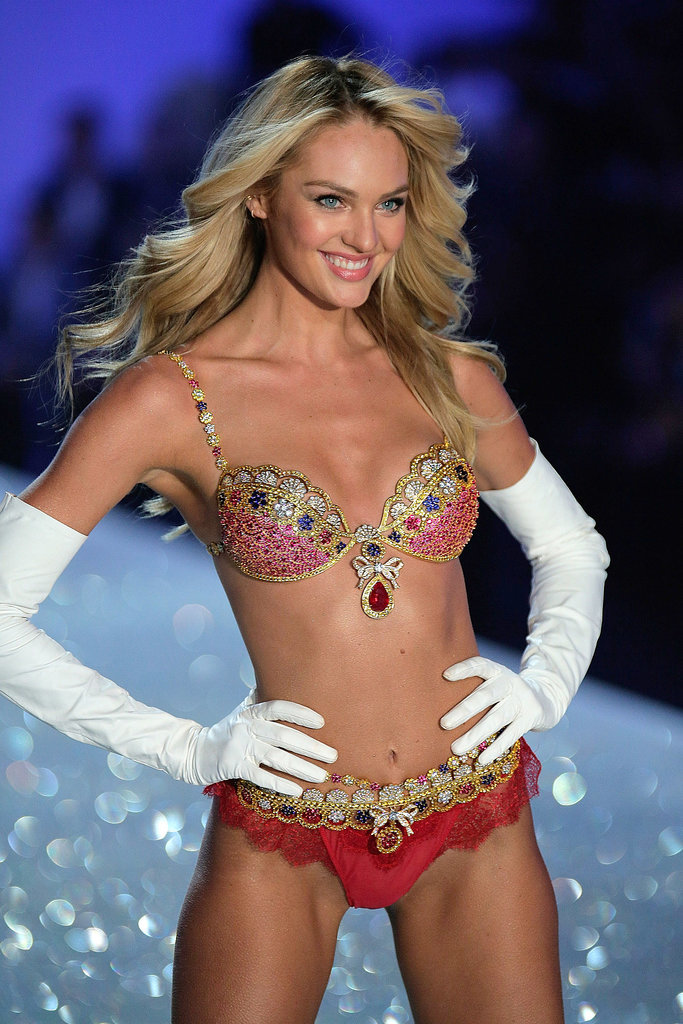 The $10 million Fantasy Bra and Belt [3] — worn effortlessly by Candice Swanepoel — may have felt patriotic with red rubies, white diamonds, and blue sapphires, but the jewels adorning the most expensive bra in Victoria's Secret history were actually inspired by the British royal crown.
The Reigning Catwalk Queen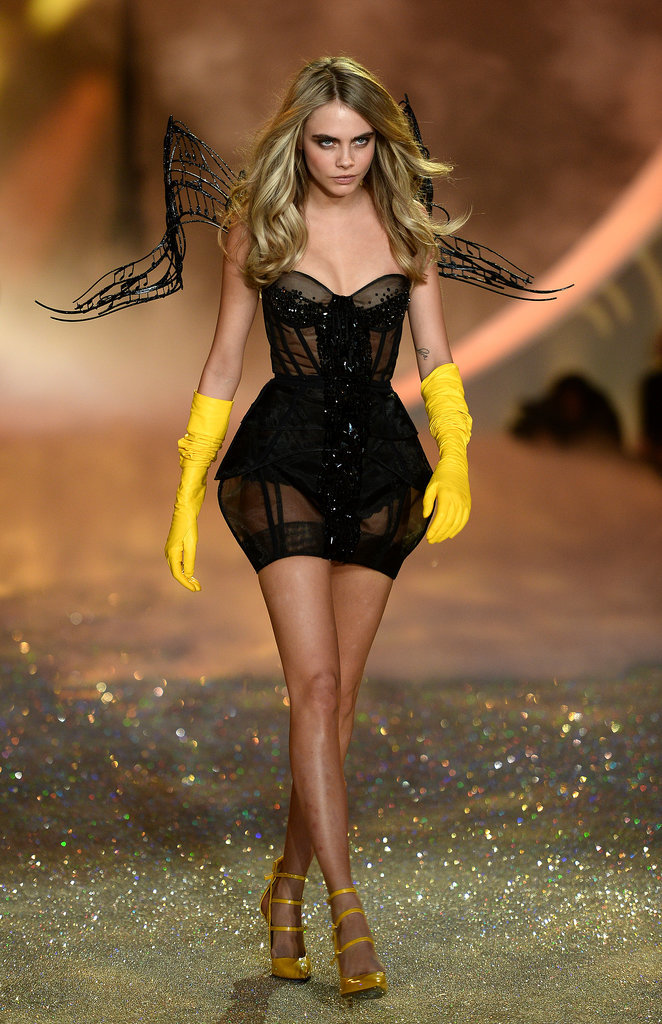 The current queen of runway models might just be Cara Delevingne — after all, she did win your vote for 2013's top catwalker [4]. So the fact that she's British? Just icing on the cake. (And word is, she's "clearing her calendar" in preparation for next year's show.)
The Royal Guard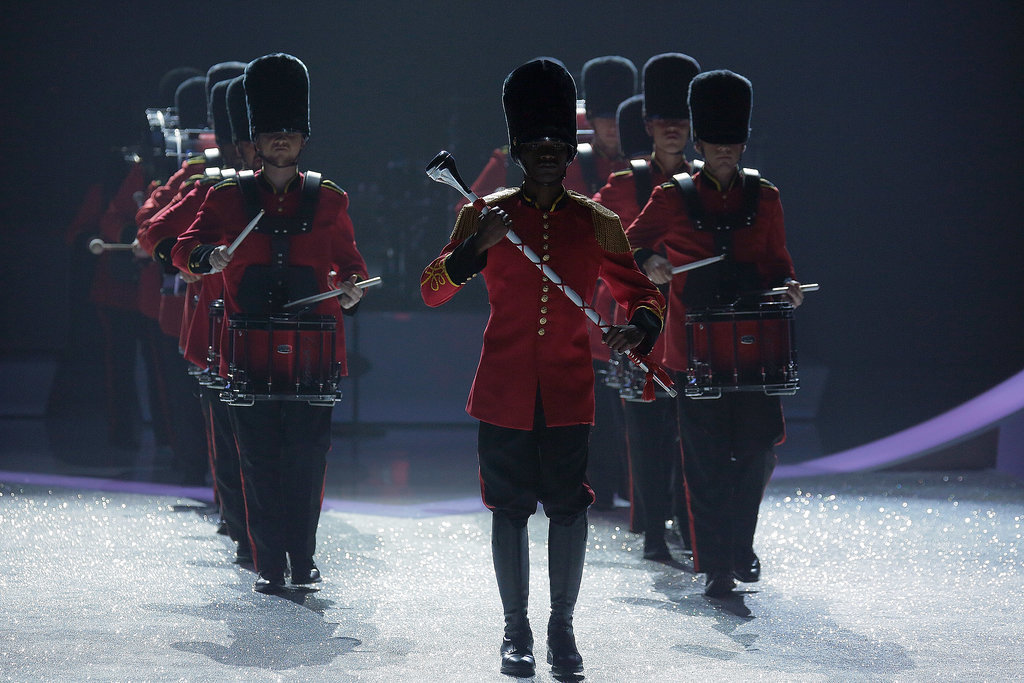 The Victoria's Secret Fashion Show is broken down into segments, and perhaps the one with the most pomp and circumstance was titled "British Invasion" and opened with one very serious marching band.
Taylor Swift's Union Jack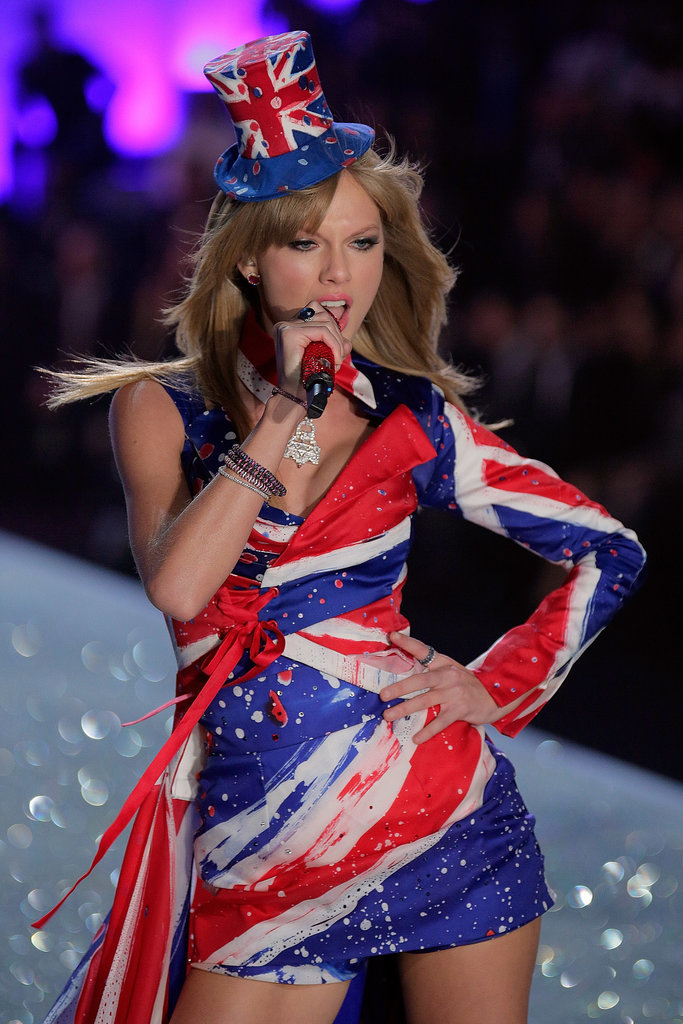 And, of course, when the night's headliner rocks a Union-flag-print, paint-splattered dress with matching mini top hat, it's not an image you soon forget.
Tartan!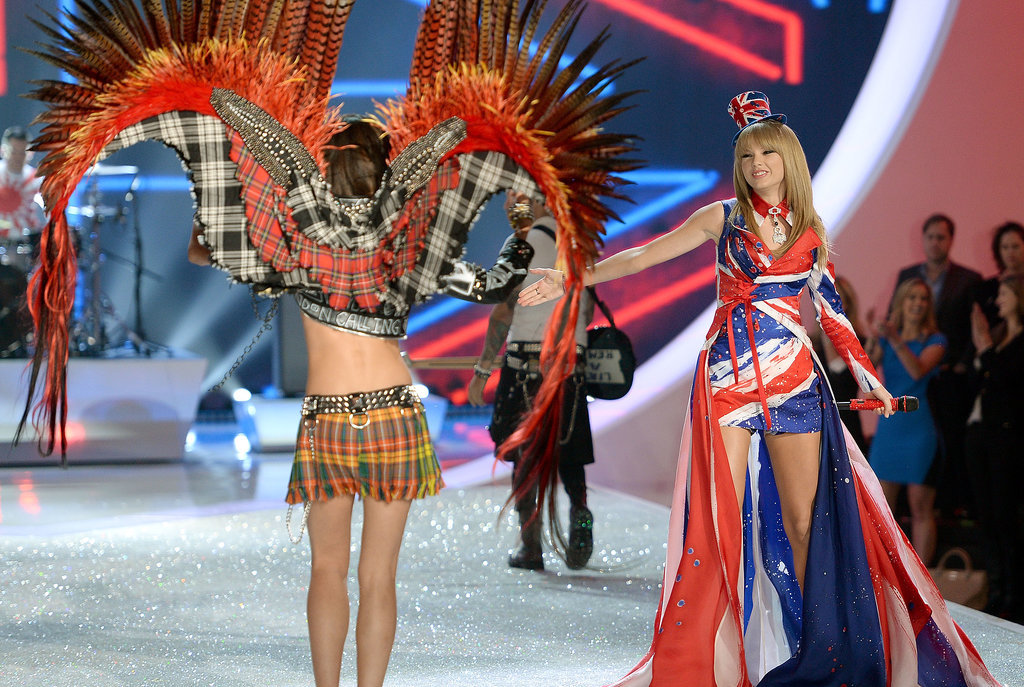 The cozy print's origins are rooted in the United Kingdom, so when plaid-on-plaid Angel wings walked the runway, it was a clear indication that Victoria's Secret designers had done their homework.
Teacups!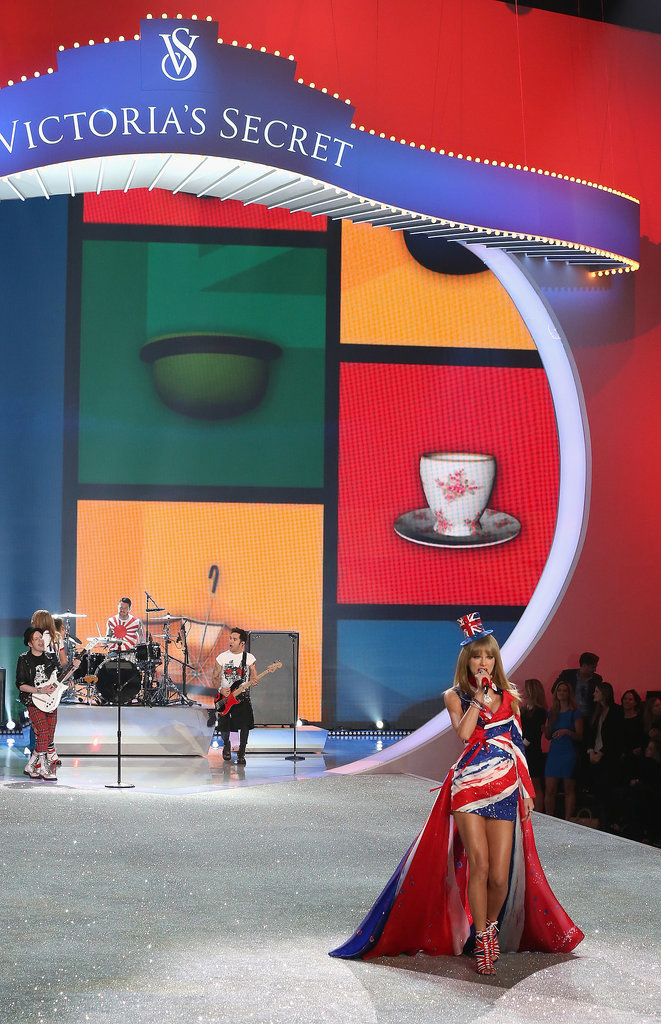 Enough said.
UK Pride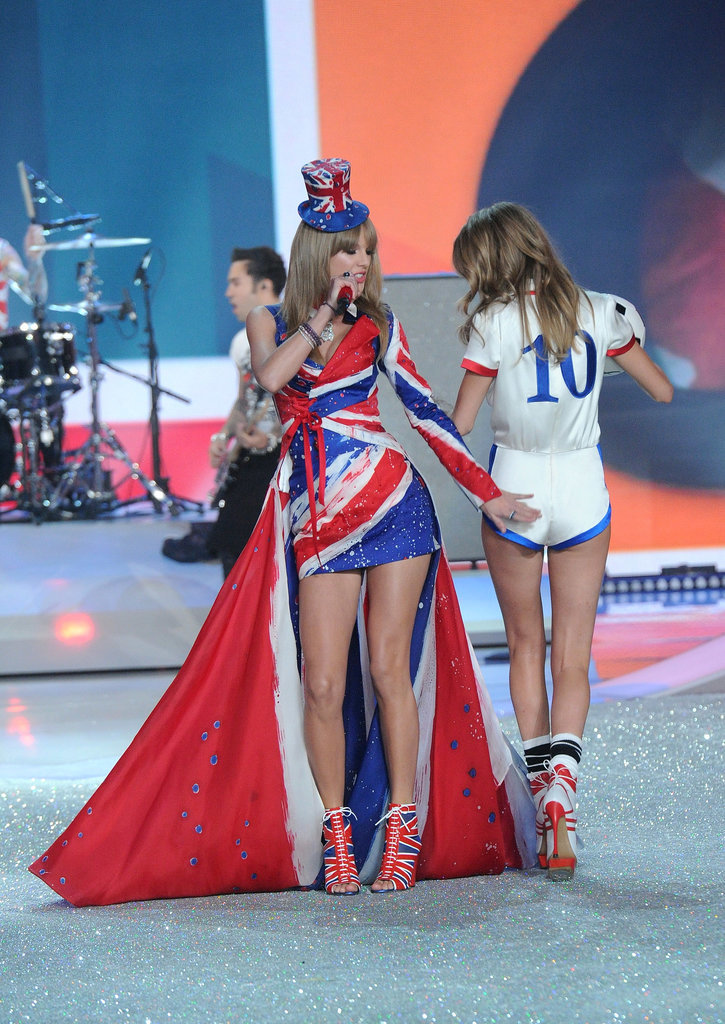 Blink and you'll miss it, but Swift gave a sporty Delevingne a subtle pat on the behind during her performance. Do you think they knew the whole time?!
The New Spice Girls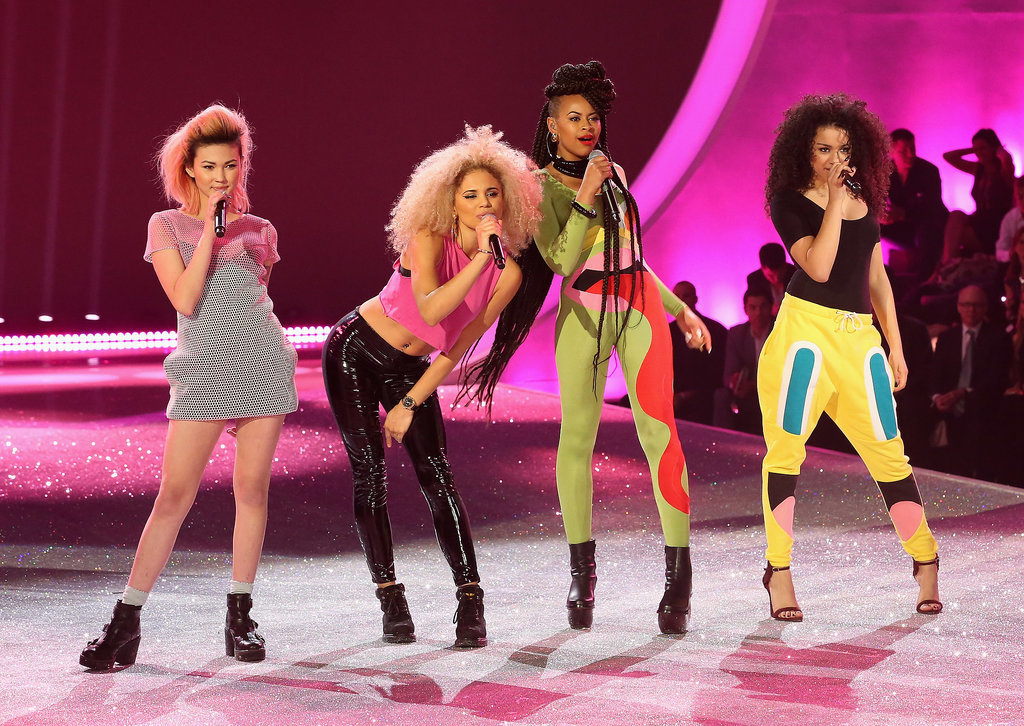 If Sporty and Posh had been there, we would have handed over the Victoria's Secret reins right then, but Neon Jungle – a four-member British pop group – still had us on our feet during the Pink segment.
The Royal Family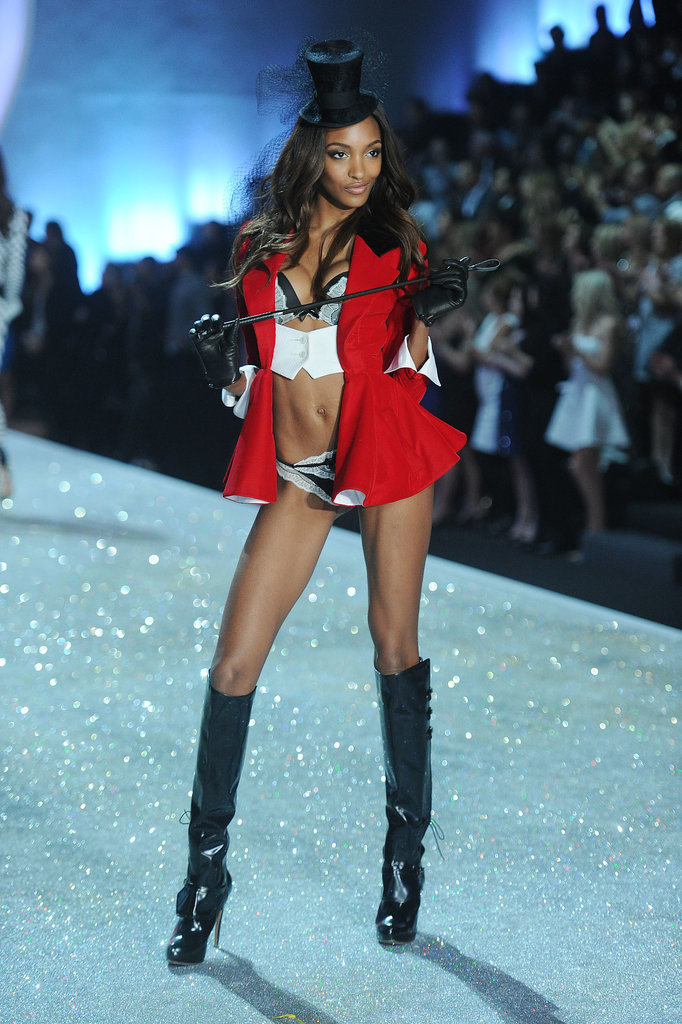 Of the current Angels crew, there are quite a few who call London home. Jourdan [5] Dunn is one of them.
The Royal Family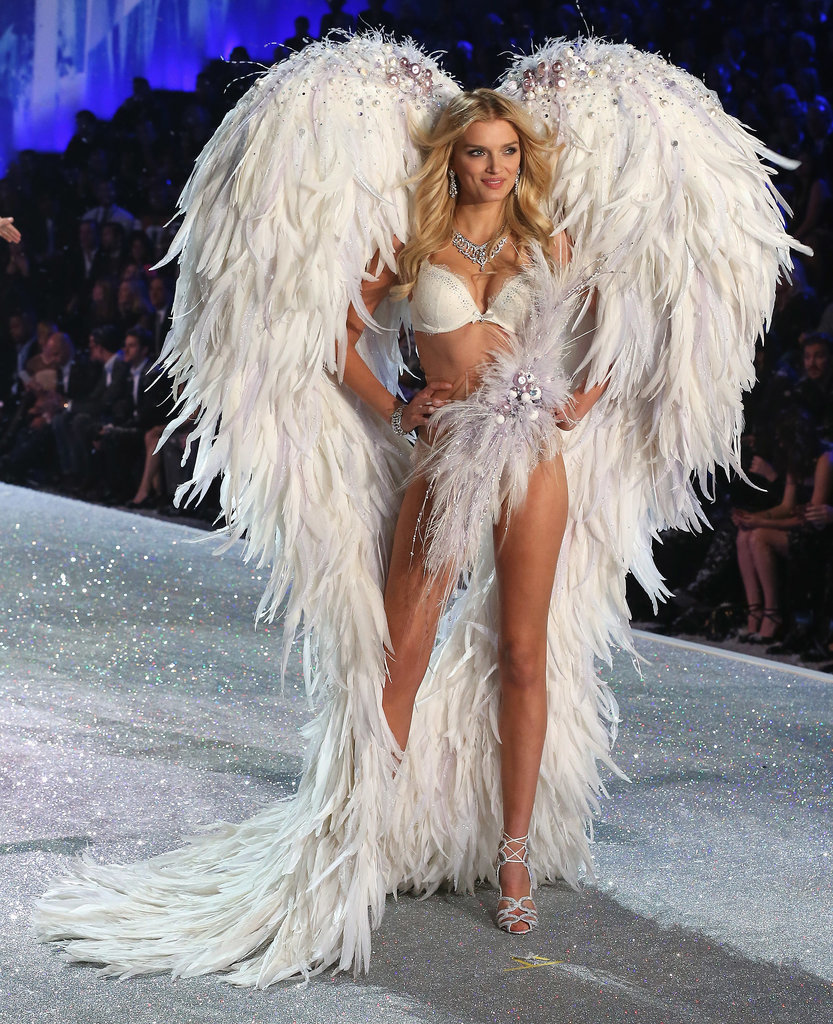 And so is Lily Donaldson, who walked the Victoria's Secret Fashion Show in some seriously showstopping wings.
Did That Clear Things Up?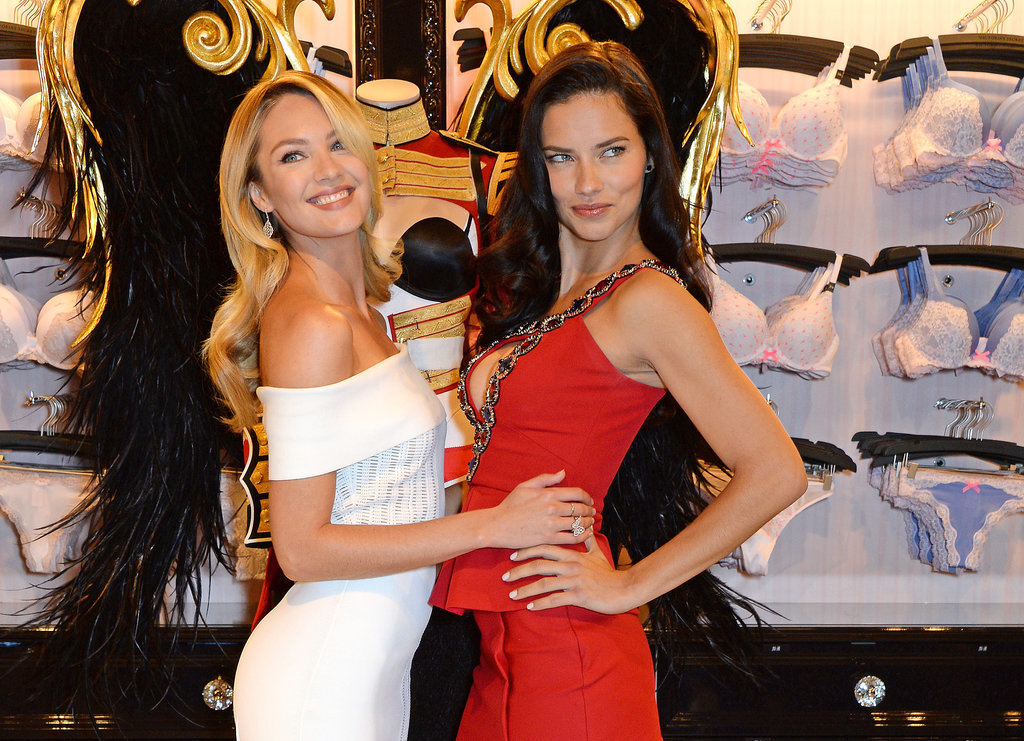 So, now, the fact that Adriana Lima and Candice Swanepoel visited London's flagship store today for a "secret press conference" makes a lot more sense.