Weekends mean no dress code — a chance to kick back, unwind, and pull out the clothes we really want to wear. Still, that doesn't mean resorting to our sweatpants at the movie theater or brunching in our PJs (unless, of course, you're doing so in the comfort of your own home).
Instead, think of your Saturdays and Sundays as opportunities to get creative with your off-duty gear — and yes, you can stay comfy and look cool simultaneously. For the proof — and the inspiration — we're relying on a few of our favorite fashion bloggers. Scroll for nine ways to style your days off.
Source: Instagram user weworewhat [1]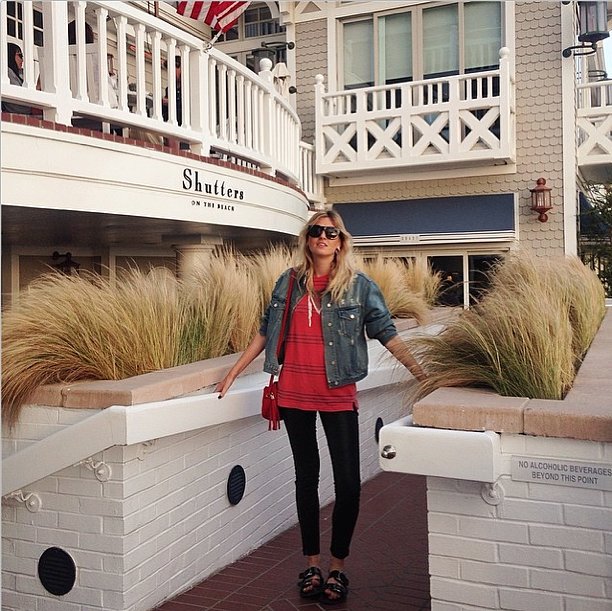 What more do you need on the weekend than a perfectly worn-in denim jacket and a pair of easy slides?
Source: Instagram user camytox [2]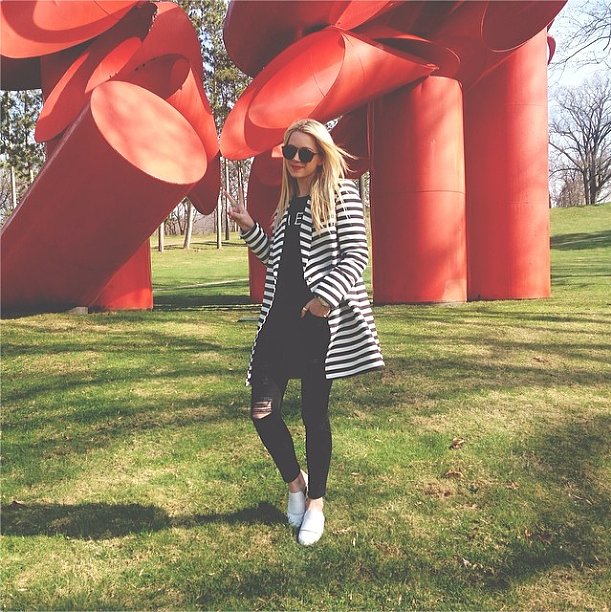 One easy step to dressing up distressed denim? Just throw on your best overcoat.
Source: Instagram user blaireadiebee [3]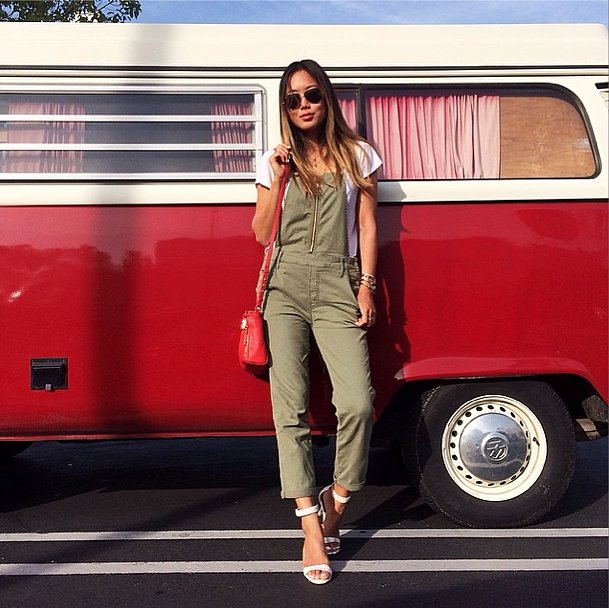 We dig the laid-back vibe of overalls juxtaposed with a sleek pair of ankle-straps. There's no cooler combo for a casual night out with friends.
Source: Instagram user songofstyle [4]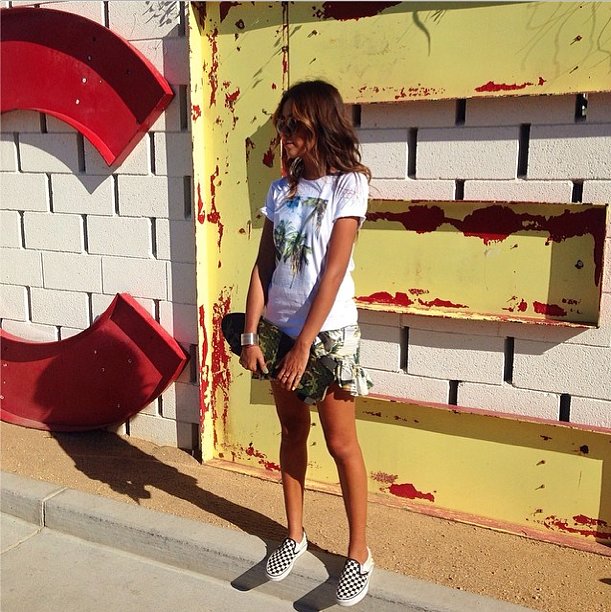 Don't overthink it — an eye-grabbing print will do the work for you and looks even better mixed and matched.
Source: Instagram user sincerelyjules [5]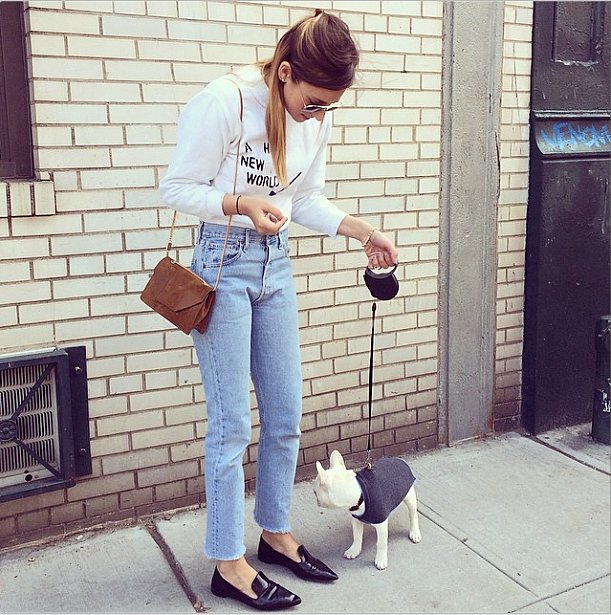 When simple is simply awesome — high-waisted denim, your go-to sweatshirt, and a polished pair of flats add up to a chic way to run weekend errands.
Source: Instagram user weworewhat [6]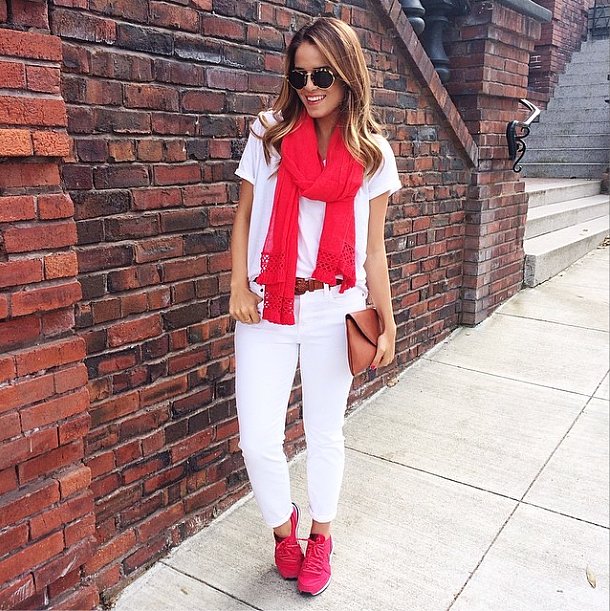 Keep it casual, but inject more of a statement just by selecting a couple of bright pieces.
Source: Instagram user juliehengel [7]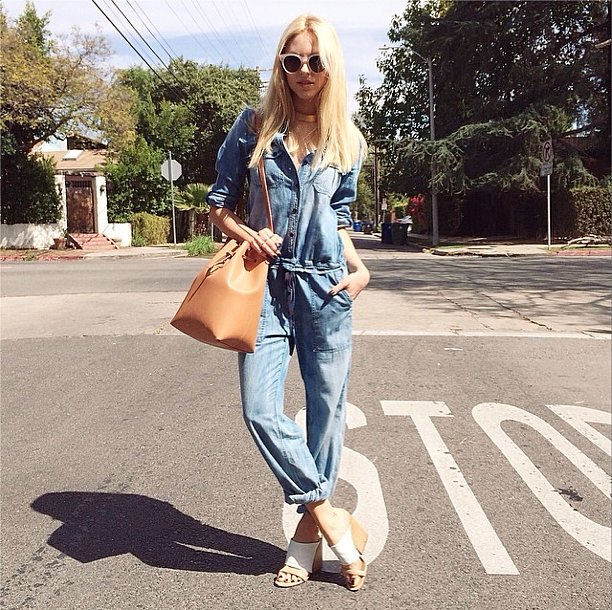 A jumpsuit is easy enough to throw on and looks even better with more sophisticated sandals and a slouchy bucket bag.
Source: Instagram user peaceloveshea [8]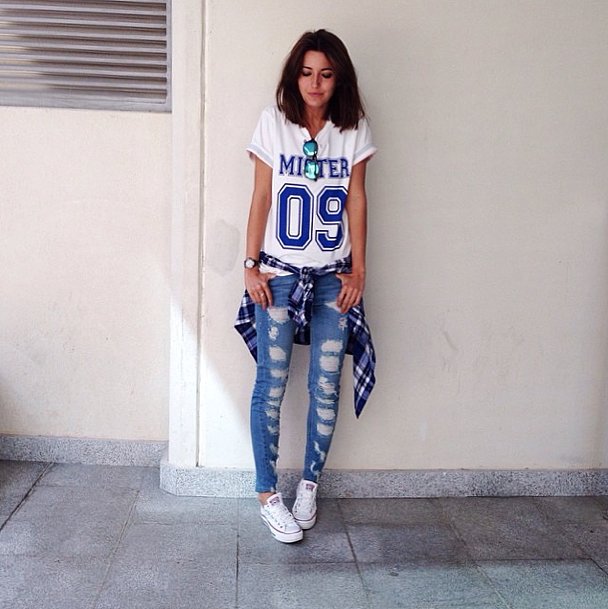 Even if you're not a sports fan, you can fake it with a cool-girl jersey tee and distressed denim for a day at the game.
Source: Instagram user lovelypepa [9]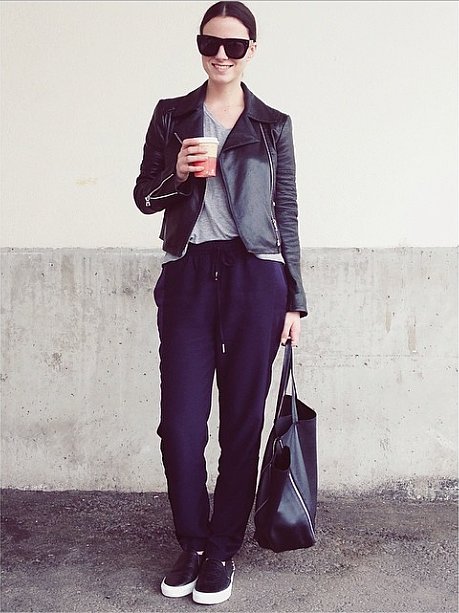 Upgrade your weekend sweatpants routine with a chic pair that go just as well with your leather jacket and skater slip-ons.
Source: Instagram user zinafashionvibe [10]