Meet Jay Nicolas Sario, last night's Project Runway winner. Here are some little-known facts about Jay: his favorite color is green, his favorite designer is Alexander McQueen, he is originally from The Philippines, his favorite model is Raquel Zimmermann, and his favorite fabrics are tweed, wool, denim, and leather (anything that can give structure and texture). Now that you kinda know him, you can really get to know him through our exclusive chat with him about last night's tricky challenge.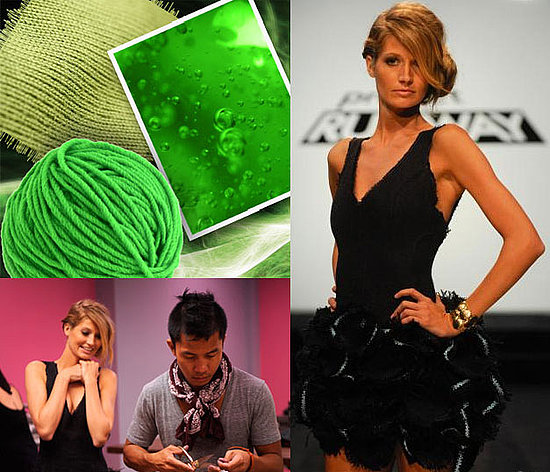 What was the inspiration for the winning dress?
Kasey's [his model] laid-back personal style and my tailored and yet relaxed design aesthetic inspired the winning little black dress that showcased fit and femininity. Kasey lives in Miami as a swimsuit model so I wanted to design a dress she can wear confidently whether she's in Miami, New York, or Los Angeles attending an industry party. We originally wanted a navy blue dress, but there were only a few colors of dye available so we've decided to go with black.
To read about his biggest challenge and more juice, read more