Oliver Peoples defines understated cool. They're not flashy sunglasses, and never will be. But somehow, the line based out of LA has become super fly, for the best reasons: the shades are really well-made and always seem to hone in on just the right shape. So just who is Oliver Peoples? We spoke with founder and creative director Larry Leight to get some good dirt on this quietly awesome brand. Here are five things you didn't know: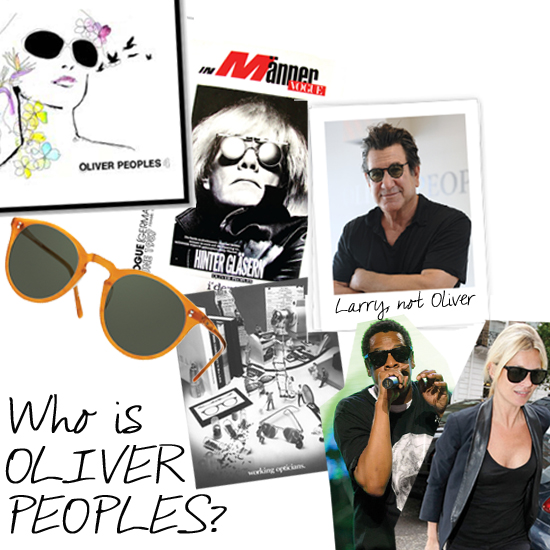 Oliver Peoples was a man before a brand

In 1986, optician Larry Leight purchased an estate collection of vintage, American-made eyewear, which included beautiful filigreed frames and clip-ons from the American machine age. With this purchase was a receipt signed by "Oliver Peoples," who was presumed to be the original owner. According to the estate seller, the man had no known living family, so Larry decided to name the store (and later the wholesale company) Oliver Peoples in his honor.
More cool facts about Oliver Peoples after the jump