We caught up with Alexis Bittar at his Neiman Marcus trunk show recently. He's super dreamy, as you can tell from his photo (center). And so friendly, it was comfortable, like we'd met before. Read what he had to say about his biggest fans — Fab fave Cameron Diaz and the Gossip Girl stylists — as well as how he got his start.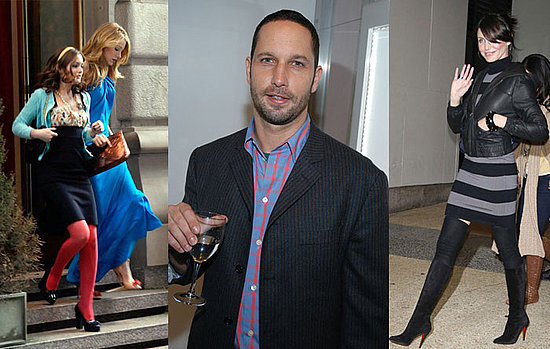 What sparked your interest in jewelry?
I sold antique jewelry on the street [at the 26th Street flea market in Manhattan] for 15 years. I started working with Lucite, I just pounded it, started carving it. I actually don't know how I put it all together in my brain, but I liked that you could sculpt it. It's pretty cheap — in the beginning I had no money. It seemed like an experimental medium. And I like working with mediums that aren't typical. When I first saw it, I loved it and I still love it. Guys like it, too; they're into the science of it, they're trying to figure it out. It took a long time — the beginning was a bit difficult, then certain key people used it, and it slowly took off. When the millennium happened there was thing of perceiving everything differently and it became the new.