Now that the pressure is on to find a Halloween costume, you're telling us you don't want to dress like a sexy corn husk or throw on a Scream mask? Shocker! Luckily, your local thrift store has the perfect solution. We don't know about you, but an original, no-one-else-has-this costume is a winner on all levels, and that's just what you can find at these shops. And the best part is you'll score your outfit on a budget — guaranteed. As proof, we asked Paige Ricks, a fashion blogger and photographer at STYLEpaige to head to Thrift Town in San Francisco to see what she could score for $25 or less. Excited to see what she found? Ready, set . . . let's do it.
The Challenge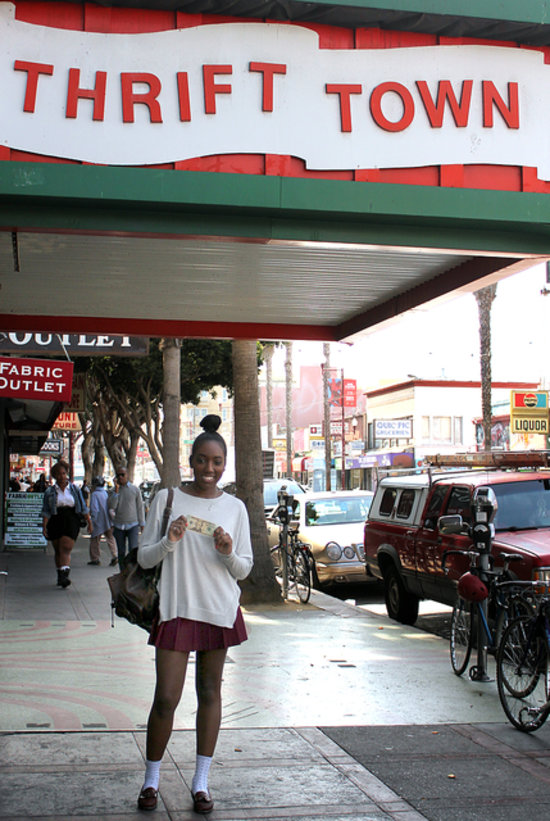 Up for the task! The goal is to find a standout costume for $25 max. Two ideas in mind: Cher from Clueless or cowgirl.
Tip: Try to have a costume in mind before you go so you can look for key pieces, but stay open to changing course if you find one standout item to base your entire outfit around. In other words, consider the whole outing a puzzle.
The Search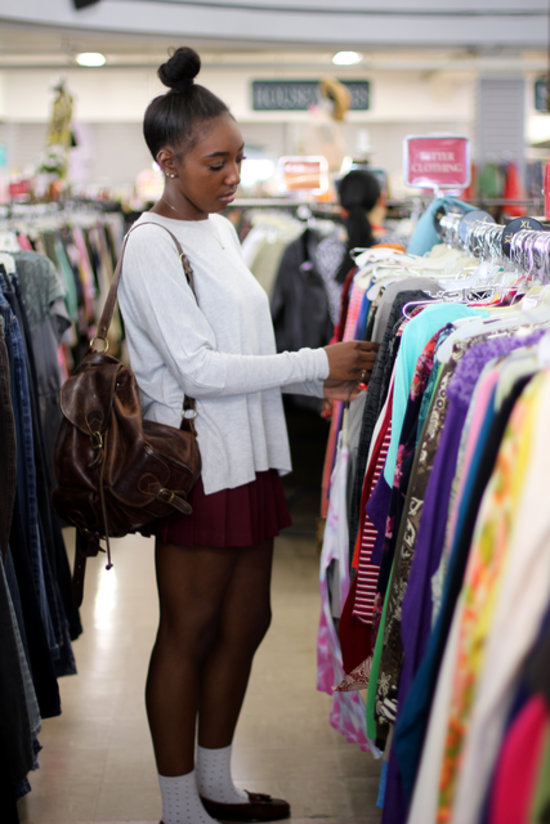 Feeling a little overwhelmed searching through all the racks. Keeping eyes peeled for a plaid jacket or cut-off shorts, but hoping to find something "OMG"-worthy.
Tip: For best (non-Google) search results, go with a friend, tell one another what you're looking for, and split up to cover all your bases. She might find something that you looked over. And try to hit thrift stores in the morning to get the best selection.
The First Find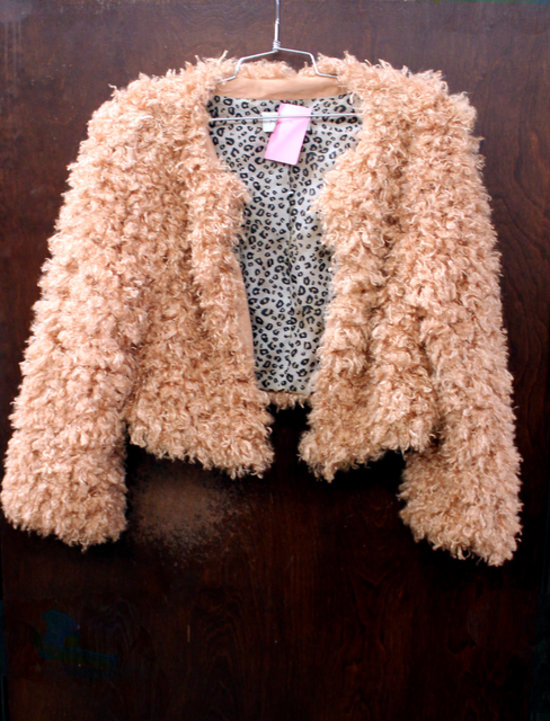 Finding an incredible shaggy jacket with a cropped fit squished between a black windbreaker (boring!) and jean vest = major score. It simultaneously screams "take me" and "1970s," and is the perfect start to a retro costume. Price: $10.
Tip: When searching for a unique item, scan for bright colors, funky textures, or head straight to the vintage section.