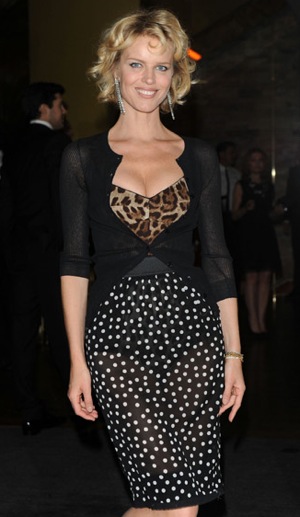 Honestly,
the sheer trend
has been one of the hardest ones for me to adopt. I think it's lovely, and feminine, and seductive, but I just haven't come across a way of wearing it that fits my bill. Then, Eva comes around, in black, leopard, and polka dot
Dolce & Gabbana
. Bingo. Her
subtle sheer separates
require a sharp eye; her elbow length sheer black sleeves are mysterious, while her sheer polka dot skirt reveals vintage cut bloomers. Sheer, done in the utmost subtle way.