Attention all bargain hunters! Today's the day we know you've been waiting for: beautiful pieces at even more beautiful prices, all able to be purchased without having to leave the comfort of your home. There are a lot of good deals to distract even the most skilled shopper, so we picked the five pieces we've been waiting to see go on super sale all season long.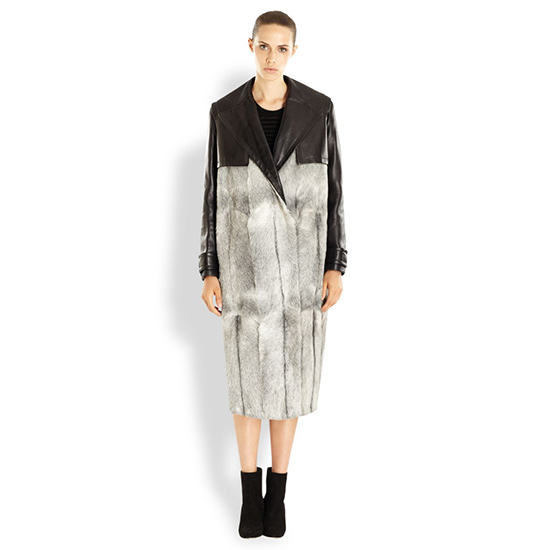 There's no greater statement you can make with your outerwear than with this
Alexander Wang Goat Fur & Leather Trenchcoat
($3,000, originally $5,000). Expensive, yes, but when's the next time you'll be able to grab a fur and leather coat for 40 percent off?