Working out is a sweaty business, but it can leave some people red in the face. To answer this reader's question, we turned to a board certified physician for information and advice.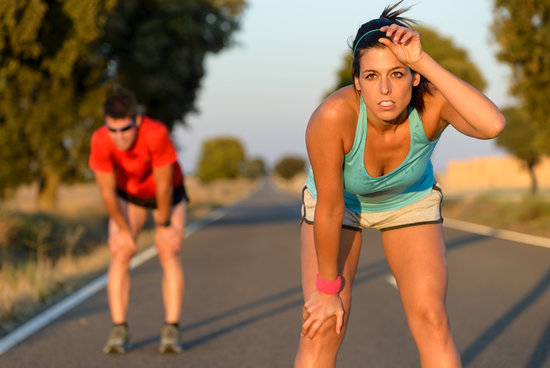 Dear Dr. Sugar,
I still have to take PE in school this year and next, and I turn beet red. It's really embarrassing; no one else seems to get as red as I do. It makes me sad to be teased about it . . . Is there any way to get less red?
— Feeling Rosie
We all worry about red faces (blushing, rashes, acne, etc.), but when it comes to exercise and a red face, there really shouldn't be too much worry, as it typically represents your body's normal reaction to the physical demands of exercise! I suffer from a seriously red face after vigorous exercise, and sometimes it lasts for hours after I've cooled down! Most of my fair-skinned family reacts the same way, and we've learned to just accept it. To learn more about exercise and a red face, keep reading!