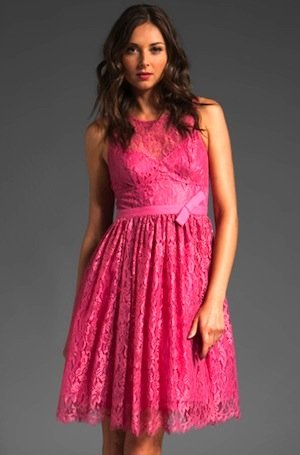 Fashion conundrum? No fear, we're here to answer all of your real-life style questions at Fab. That's right, from what to wear with metallic shoes to finding the perfect pair of Fall tights, we're helping to solve every one of your sartorial questions. Our first inquiry comes from Frances Kim — read all about her fashion dilemma below, then if you have your own question for us to answer, leave them in the comments section!
Dear FabSugar editors,
I'm attending an evening, semi-black-tie wedding next week and would love help styling this Tracy Reese frock. With its bright hue and intricate lace, I'm not sure how to accessorize it such that it still looks modern and sophisticated, and not too '50s retro or frou frou.
Would love your help — Frances