This movie review comes from my girl FabSugar, who's a horror movie enthusiast and expert.
I am an Elm Street junkie. Freddy is my all-time favorite monster, I own the Nightmare on Elm Street Collection, and I have a backup Freddy Krueger Halloween costume ready and willing. When Buzz revealed a remake was in the works, I was skeptical, as any expert would be.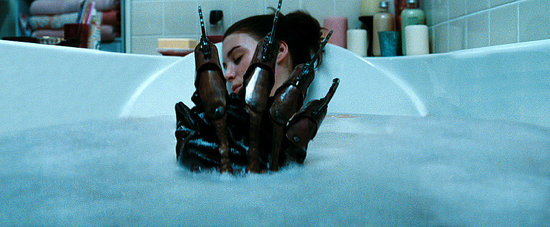 The new A Nightmare on Elm Street is entertaining for non Freddy fans, and exciting for Freddy fans. I viewed the movie with two people who'd never seen the original. Their general thoughts were: the opening scene rocks (really draws you in), Freddy isn't very scary, there are more jumps than actual chills, the performances from the young cast aren't half bad, and the closing scene rocks, too.
But to hear a seasoned Elm Street vet's review, read more