If you're anything like us, the thought of shelving bright Spring and Summer colors is enough to send you into a total Winter slump. Our advice? Just don't do it. Seasonal doesn't have to mean gloomy and gray come Fall and Winter, but there's certainly a strategy to styling Winter brights. These street style stars have it down — and we're following their lead.
Make a Subtle Statement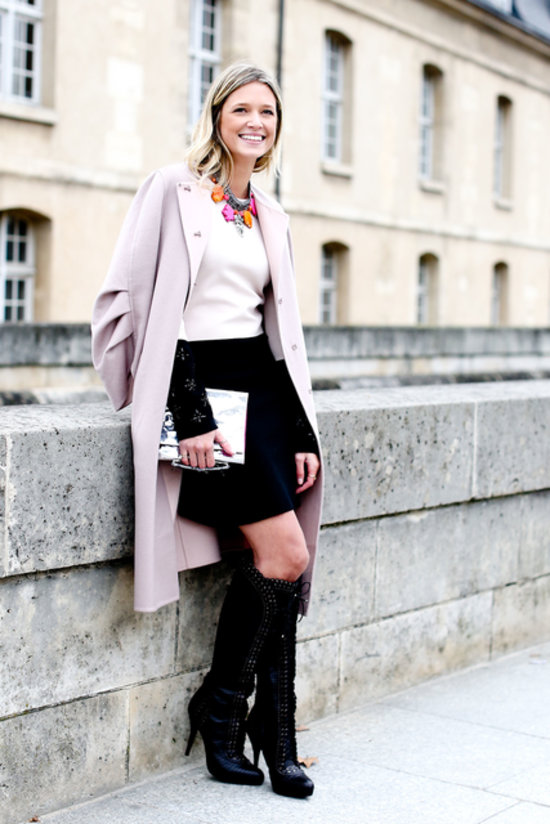 It doesn't take much more than adding a statement necklace to your favorite Fall knits — proof that a pop of color goes a long way to adding outfit interest.
There's more where that came from — you're a click away from two easy lessons in wearing brights right.