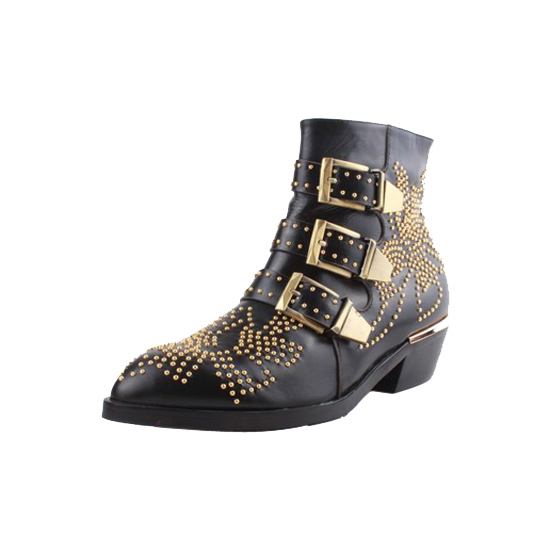 Every week, we bring you the best shoppable fashion and lifestyle stories from the editors at InStyle.com, including this story on pairing boots and socks.
Remember the days when socks were considered the dullest gift you could possibly receive? Well, since then, socks have undergone a major makeover, steering away from classic white cotton and venturing into bolder, more complex territory, like bright, rugby-inspired, marled knits and delightful pairs riddled with charming polka dots, multicolored stripes, and graphic windowpane lines. Wear them stretched all the way up, scrunch them low, or leave the top peeking out just so. Regardless of how you style them, they'll give your boots the refreshing edge and personal flair they need for the season. That's why we've selected 10 playful pairs and carefully matched them to 10 corresponding boots, from over-the-knee flats to teetering booties. See the combos that will pretty much revolutionize
how you approach socks — or boots, for that matter.