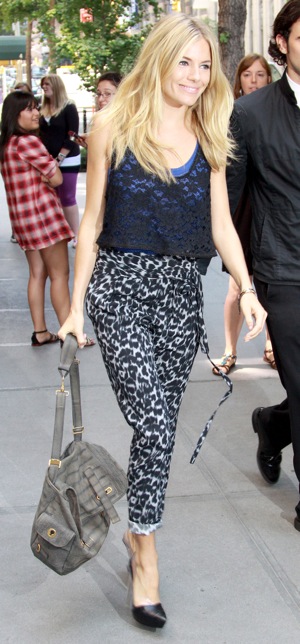 Just when I thought I was over lace,
Sienna wears it fresh
. Not only is this outfit a wonderful example of styling prowess — from the mismatching, to the layers, to the silhouettes — but it makes
lacy layers
look ever so lovely. If you keep the color story similar, a lace tank can add a flirty touch to a look. Sienna's is cropped, showing off her saucy leopard print
Topshop
pants. You too can achieve this look, just
DIY
crop your lacy layer. If there were ever a time to encourage experimentation, this is it.