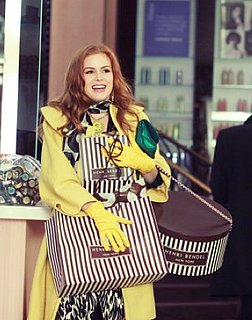 Do you find yourself constantly fighting your inner shopaholic? Prevent impulse buying with these tips from OnSugar blog Beauty and the Budget.
Impulse buying is the leading cause of death for your bank account and, if you have a credit card, your debt, too. The easiest thing would be for me to say that you should tell yourself over and over "don't buy it" and to "stick to your guns!" But for those of us who are impulse shoppers, we know that we lack a certain element of self discipline in this area and those strategies simply won't work. There are, however, 10 ways that you can stop impulse buying.
Carry cash. If you can actually see the money disappearing right before your eyes, it will help you limit impulse buying.
Leave credit card(s) at home. We all say that we're "only using our credit cards for emergencies" but if it's in our wallet while we're out, we just might be tempted to use it. There's no harm in leaving it at home. Put it in a safe place and believe that today, there won't be any emergencies.

Develop a financial plan

.

You need to get your finances in check when you decide it's time to quit impulse buying. It's always best to have a blueprint of where your money is going, and this will definitely help you.

Stay away from toxic friends

. If you have a friend who encourages spending--late night drinks, last minute shopping trips, etc.--it's best to find other ways to hang out with them instead. Suggest having movie night and pedicures at home.
Avoid shopping with rich friends. I am completely envious of those girls who never have to work for anything. You know the type--they had that unpaid fashion internship at Vogue, lived on Park Avenue, and bought Louis Vuitton bags without ever having to work. Don't shop with those friends, unless they're buying! When you want to hang out, suggest ideas that require little to no money.
Check your mood. If you're having a bad day, don't shop to cheer yourself up. Call a friend (or your mom) and vent about it. Take a walk (not at the mall or Fifth Avenue or even in that general direction) or take a bubble bath to cheer up.

For more tips, read after the jump.