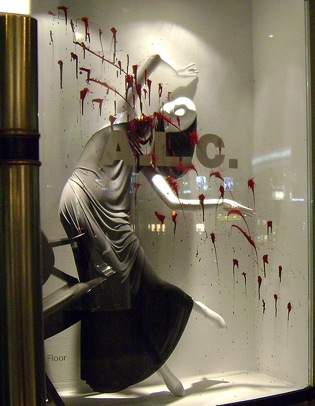 If you happened to walk by
Barneys New York
on Madison Avenue earlier this week, this is one of the gory window displays you would have seen. Both A.L.C.'s and
Helmut Lang
's windows, featuring dying mannequins and splattered fake blood,
appalled most passersby
. Creative director Simon Doonan is usually the one that approves window displays, but he says he was away overseeing advertising shoots when they were installed. The displays were ordered to come down as soon as Doonan heard. Do you think it's freaky or still fabulous?