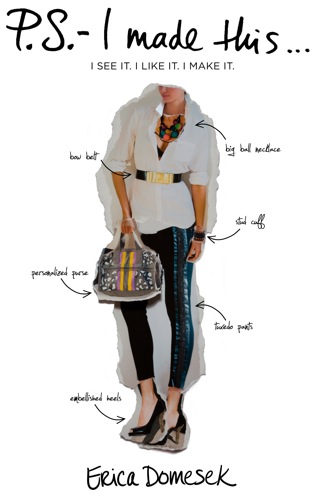 Erica Domesek of the blog
P.S. I Made This
has major talent when it comes to
DIY
. Just check out
CasaSugar's exclusive peek at her NYC loft
. Now, she's sharing her secrets with the rest of the world through her new book,
P.S. I Made This: I See It, I Like It, I Make It
(preorder for $13). You can learn the tricks of her stylish trade with more than 25 projects including faux fur vests, studded heels, ball necklaces, and more. Just follow her easy step-by-step instructions and you'll be a designer
DIY queen
in no time.
To see a few pages from the book, including a photo of Erica, read more