Besides being the star of Hart of Dixie, Rachel Bilson is also an official style guru. She's not only involved in the fabulous shoe ecommerce site ShoeMint, but she's also the style director of Sunglass Hut. Lucky Angelenos will have a chance to meet Rachel on Monday, March 12, at the Sunglass Hut on 3rd Street in Santa Monica from 4 to 7 p.m. "Monday's event will be really fun!" Rachel told us. "It's all about our favorite things: mine, and the ones of my fans — from my favorite go-to pair of sunglasses to my favorite color, my favorite sweet, and vacation spots. I'll share what I think the must-have sunglass trends for Spring are, and help people pick out their new shades." But before you jet off to mingle with Rachel, find out everything she shared about sunglasses, including her favorite brands, tips for various face shapes, and how many she owns!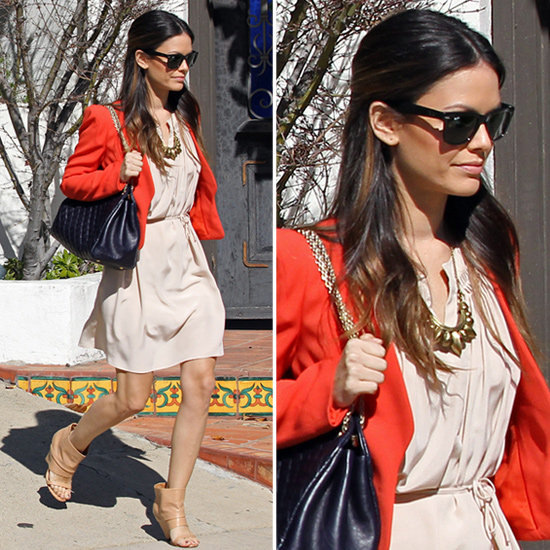 CelebStyle: What type of sunglasses do you personally tend to gravitate toward?
Rachel Bilson: I personally love the Ray-Ban Wayfarer. They are hip and cool, but also a classic — a modern trend, but a retro throwback. I just love them and wear them all the time!
CS: If you had to guess, how many sunglasses would you say you've owned in your life?
RB: That's a tough one! I would almost be embarrassed to say how many glasses I have had because they are my ultimate accessory and complete any outfit. I also live in LA, where sunnies are necessary. I definitely have had more than 50 pairs. I love Chanel, Burberry, Tory Burch, and of course Ray-Ban.
To find out which shades Rachel recommends for your face shape and style, read more