Reese Witherspoon's new flick, This Means War, hits the big screen on Feb. 17, in just a week. And while it's hard to deny the beauty of the two lead male characters — Chris Pine and Tom Hardy — it's even harder to resist her character Lauren's fabulous onscreen wardrobe. Costume designer Sophie De Rakoff describes Lauren's style as "sexy, chic, modern, and confident."
This isn't the first time Sophie and Reese have worked together. In fact, Sophie also styled Reese in Legally Blonde 2, Sweet Home Alabama, and Four Christmases. So how did she get the opportunity to work with Reese again on This Means War? "I was pretty much the only person on the list who didn't have an Oscar nomination, so I knew I would have to work my ass off to get the job," Sophie told us. To find out more about Sophie's styling experience, Reese's onscreen fashions, and how to get her character's look, read on.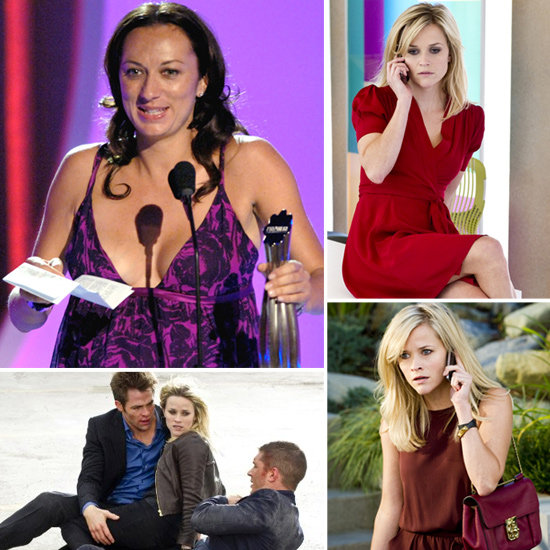 CelebStyle: How did you get involved with This Means War?
Sophie De Rakoff: I was given the opportunity to interview with McG, the director of This Means War, because of my prior professional relationship with Reese. He knew that we work well and happily together, and so agreed to meet with me. However, having said that, I "won" the job by traditional means. I read the script, loved it, put together a killer presentation, and went to the meeting and presented my vision for the movie. There is an energy in the room when you have a really good meeting, and this was one of those times.
To hear more from the movie's costume designer, read more