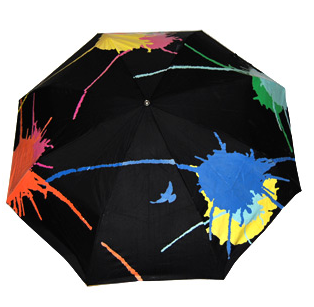 You probably have a few umbrellas, but how about adding more fun to your collection? Introducing Squidarella, an artsy, innovative umbrella that changes color when it gets wet. Each umbrella starts out with a black and white paint-splattered design, then as raindrops fall, the bright colors are revealed. Don't believe me?
Check out this fresh video demonstration
. Then get your own
UrbanTrim Squidarella Color-Changing Umbrella
($38).