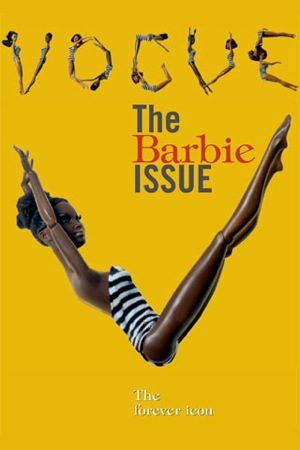 Barbie's on a roll! After showing a rad collection at New York Fashion Week earlier this year, the icon will make her next debut as the star in Vogue Italia's upcoming Black Issue.
"Barbie has been an icon for whole generations, which is why I really wanted to give a strong sign in step with the times, and dedicate the anniversary issue to Black Barbie," said Franca Sozzani, editor in chief of Vogue Italia.
The supplement issue will feature Black Barbie styled in an array of designer creations ranging from fancy evening gowns to bedazzled swimsuits. The brand will also be launching a new collection of black Barbie dolls next year, named the So In Style dolls, designed to look more authentic with fuller lips, a wider nose, curly hair, and distinctive cheek bones.
To see more of Barbie in the Black Issue, read more