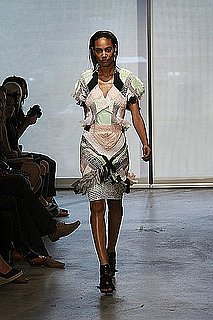 Ecco Domani announced their 2009 Fashion Foundation award winners today. The recipients are Lyn Devon, Matthew Ames, Cushnie et Ochs by Carly Cushnie and Michelle Ochs, and Ohne Titel by Alex Adams for womenswear, Corpus by Jerrod Cornish & Keith Richardson for menswear, and Monique Pean for jewelry, Eviana Hartman and Samantha Pleet for sustainable design. 
WWD talks with Jane Birkin about her cashmere pieces for Lutz & Patmos and her oldest pair of UGG boots. We never thought we'd say this but UGGs are getting a lot of good press these days.
 Billion Dollar Babes is jumping on the bandwagon and starting their own sample sale e-commerce site. 
It was recently announced that the magazine would go down to two issues per year and now there's a rumor that Men's Vogue will no longer be publishing magazines at all.