Did you hear? Fab met Erin Wasson last week at Azalea Boutique in San Francisco when she was in town promoting her latest Low Luv collection. First she preached ditching trends and sticking to your signature style, but there's way more. Her Summer style is entirely no-fuss, she gravitates towards basic bikinis, and she likes to diversify her modeling career by mixing high-fashion and commercial work. Hear it all in her own words below.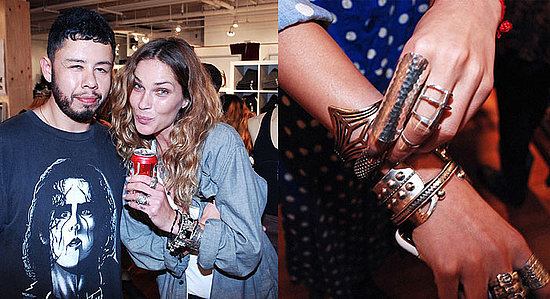 FabSugar: What are some of your Summer essentials?
Erin Wasson: I'm that beach bum that's always on the beach, I don't need a towel, I'm happy to get sand in all of my crap. I'm not the girl that puts on a frilly little dress to go down to the pool. When I go on vacation, and I go to Hawaii quite often, literally everything I need can fit in a bag this size [pointing to her Alexander Wang tote]. A white t-shirt, a pair of denim cut-off shorts, a pair of flip-flops, a couple bathing suits.
To hear more from Fab's chat with Erin, read more