Last week, I headed to San Francisco's posh St. Francis Wood neighborhood to tour Elle Decor's first-ever showhouse, a stately 5,000-square-foot mansion that has been transformed from the inside out by nearly a dozen celebrated local interior and landscape designers.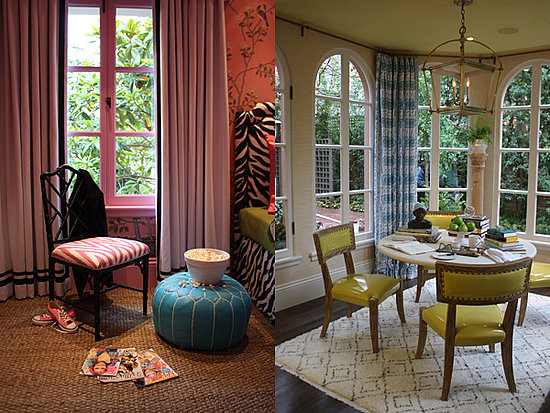 The five-bedroom, six-bath house was originally built in 1911 and underwent a massive renovation, including a complete overhaul of the kitchen, lower level, and bathrooms, by renowned sustainable builder and developer Regina Callan. Though the exterior maintains the look of an early twentieth century Mediterranean, the interiors have been overhauled with the technologies of the twenty-first century, including sustainable insulation and heating, a smart lighting system with LED lights, and solar panels.
Want to hear which designers participated and see many, many more photos from my tour?