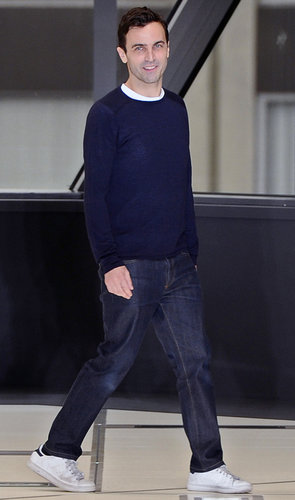 Nicolas Ghesquière's
departure
from
Balenciaga
was one of the biggest fashion stories of 2012. After keeping mum on the topic for several months, the designer has opened up to
System Magazine
— a new glossy whose first issue was guest-edited by his friend, stylist Marie-Amélie-Sauvé — about what made him leave.
In an excerpt of the interview published by The Business of Fashion, Ghesquière told journalist Jonathan Wingfield that clashing with the business side on what kind of products to make and where to sell them contributed to his unhappiness there.
"They wanted to open up a load of stores but in really mediocre spaces, where people weren't aware of the brand. It was a strategy that I just couldn't relate to," he said in the interview. "It was just so frustrating. Everything was like that."