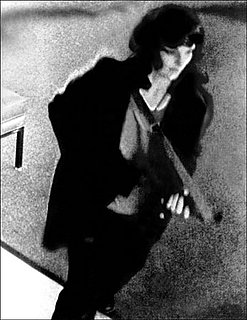 News this week that Jaycee Lee Dugard,
11 years old when she was abducted in 1991
, was discovered living in her abductor's backyard, prompts reactions both of happiness and horror. Happiness that this poor young woman, raped and twice-impregnated by her abductor, is finally free. Horror when you think of what her life must have been like these past 18 years. How is she going to fare now that she's been reunited with her family and will finally be able to see a doctor, and hopefully, a therapist? Clues about her mental state were
revealed by her stepfather Carl Probyn
after talking to Jaycee's mother: "She told me that Jaycee feels really guilty for bonding with this guy. She has a real guilt trip."
We hear this counterintuitive detail in many cases where kidnap victims and people in abusive relationships feel sympathy for their captors/abusers, identifying with them and even bonding with them. Natascha Kampusch, the young woman who only three years ago escaped from the man who abducted her at age 10 and kept her in a windowless cellar for eight and a half years, was distraught after hearing that he had committed suicide. Some psychologists say that this sympathy is, in part, what keeps abused women so psychologically attached to their abusers.
Although it's probably impossible for most of us who have never been in such extreme situations to imagine that someone would have any positive feelings toward a person who abused them or imprisoned them, psychologists have a term for why it happens: Stockholm syndrome. To find out what this fascinating and disturbing psychological term means, read more