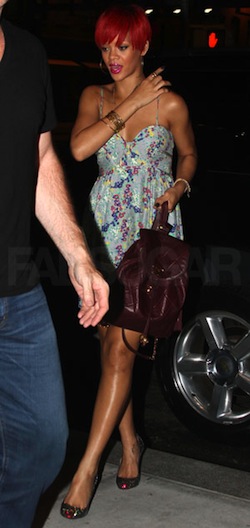 We've been getting nostalgic, going
back to cool
, and no one can argue the accessory that preaches school the best is the backpack.
Rihanna
exhibits her utilitarian flair with a
leather backpack
, juxtaposed with
a sweet Parker floral dress
and sparkly pumps. Leather backpacks are kinda tough, so pairing one with frills is super smart. Rihanna would have been voted best dressed at my cool school . . .