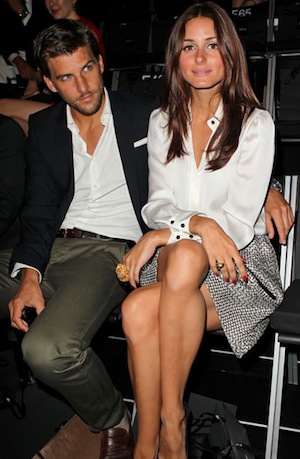 What's sexier than sexy?
Summer silk
. What's even sexier? Olivia Palermo's front-row flirt, Johannes Huebl, at
the Armani Privé Couture show
. Focus. Now, I don't recommend Summer silk if you are in a humid climate; this classic should flow in a warm breeze, not stick to you or expose sweat stains. But if you seek something subtly seductive for a date or dinner party — or front-row couture — a lightweight blouse or tank is the perfect piece. Pair with anything: cropped jeans, a pencil skirt, cargo pants, itty-bitty shorts, and let Summer sillk be your guide . . .