Fashion Infographics
Study Up Before the Oscars With Every Best Actress Winner's Dress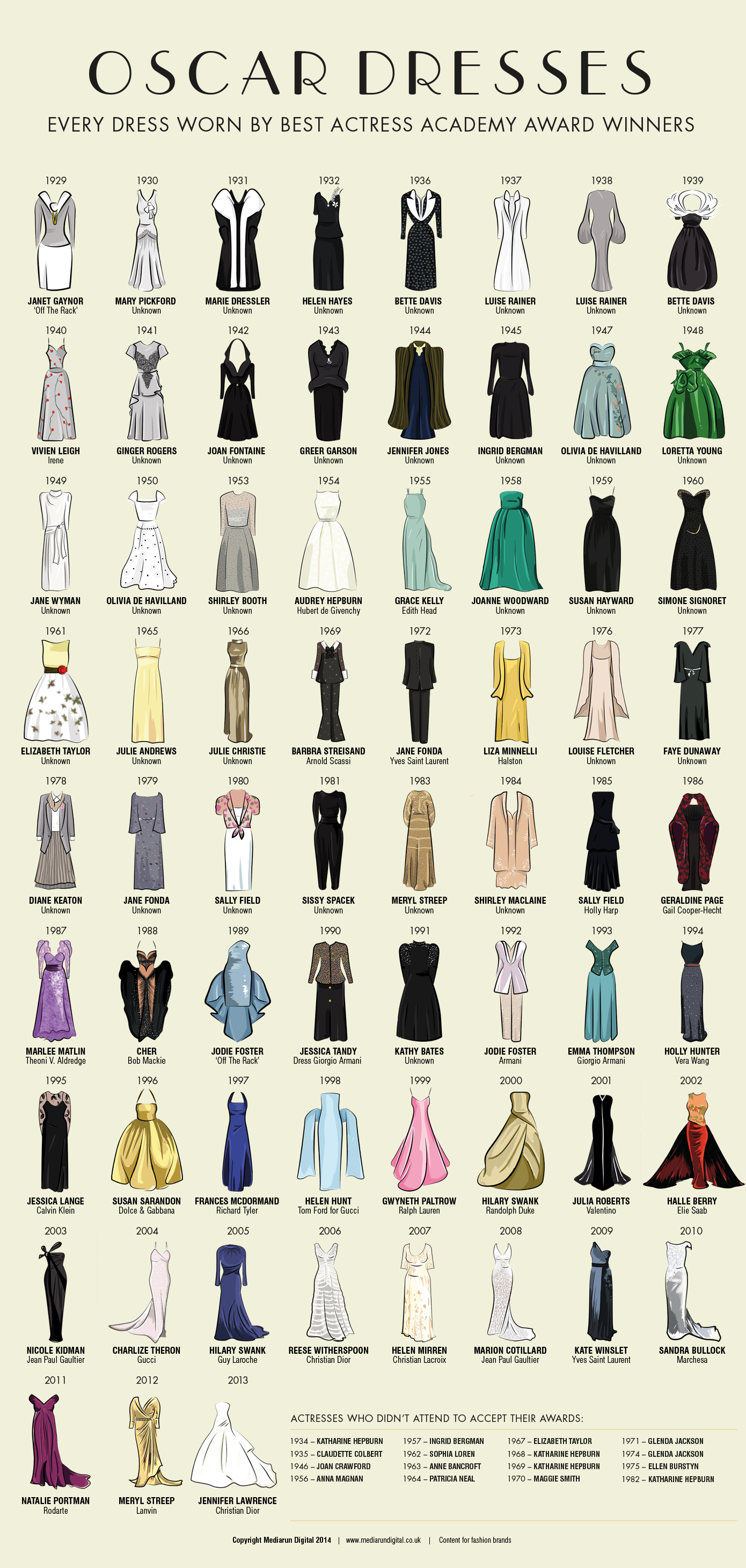 What's the quickest way to cram in your Oscars dress history with only two days to go before the Oscars? We'd have to say it's with Mediarun Digital's Infographic. The adorable print packs every best actress's dress from 1929 to 2013 into one easily digestible visual so that by the time the envelope's opened on Sunday night, you'll know exactly what that winning dress has to stack up against.
But that's not the only fashion-focused print we have our eyes glued to at the moment. Take a look at some others below.
— Additional reporting by Justin Fenner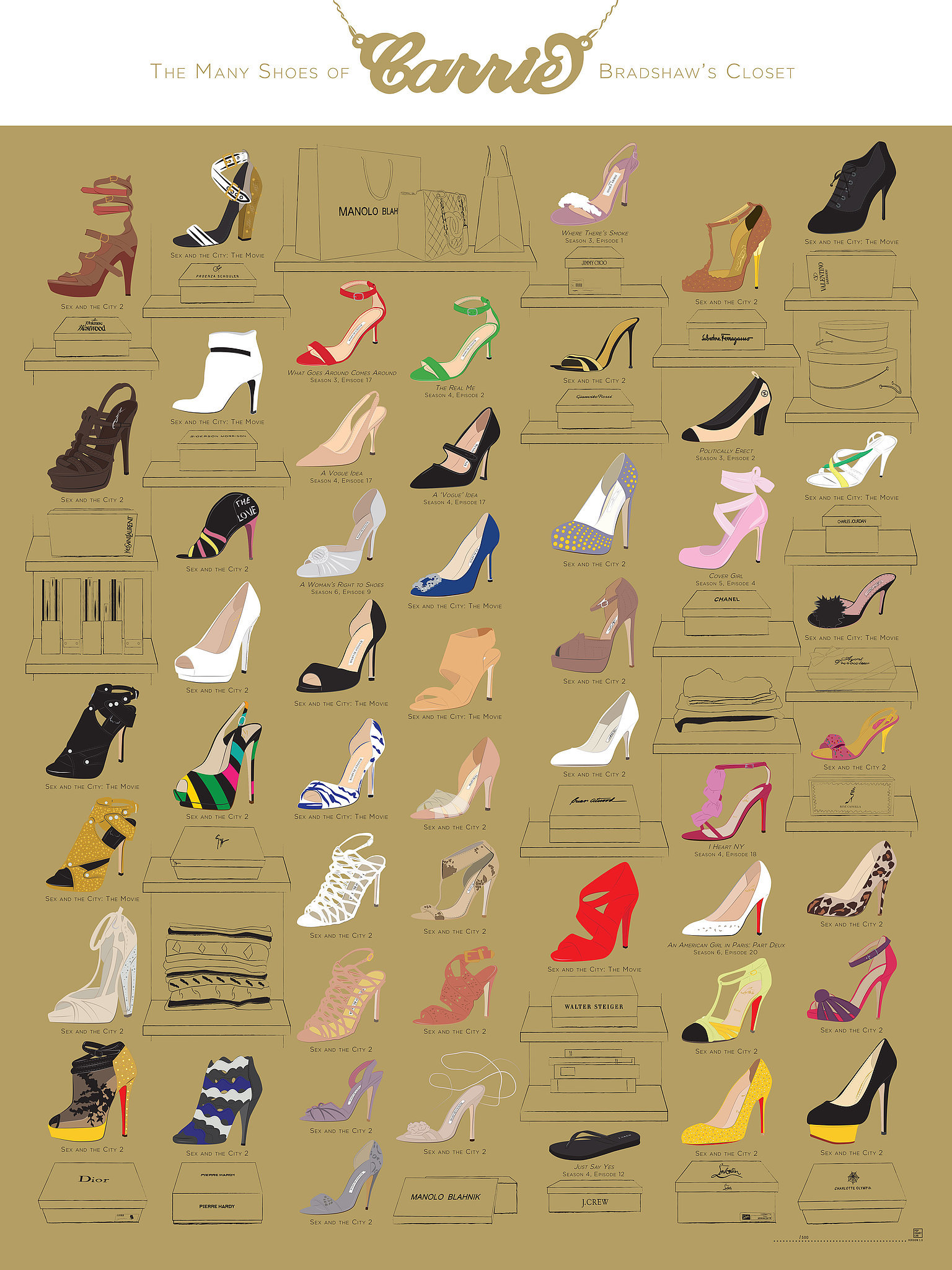 If you're looking for a smart and quirky gift for the art and fashion lover in your life or something new for your walls, then your search ends here. Pop Chart Lab has just released a poster dedicated to the many shoes in Carrie Bradshaw's closet. The poster, which retails for $28, includes everything from the white Christian Louboutin stilettos she wore in the "American Girl in Paris" episodes to the blue Manolo Blahnik pumps from Sex and the City the movie.
The Chart of Famous Eyewear," $28, mimics a Snellen chart with its arrangement of the glasses of famous characters, both real and fictional. Jacqueline Kennedy Onassis's circular frames are displayed not too far from Kanye West's Shutter shades. Look closely enough, and you should see Mr. Peanut's monocle in the last line.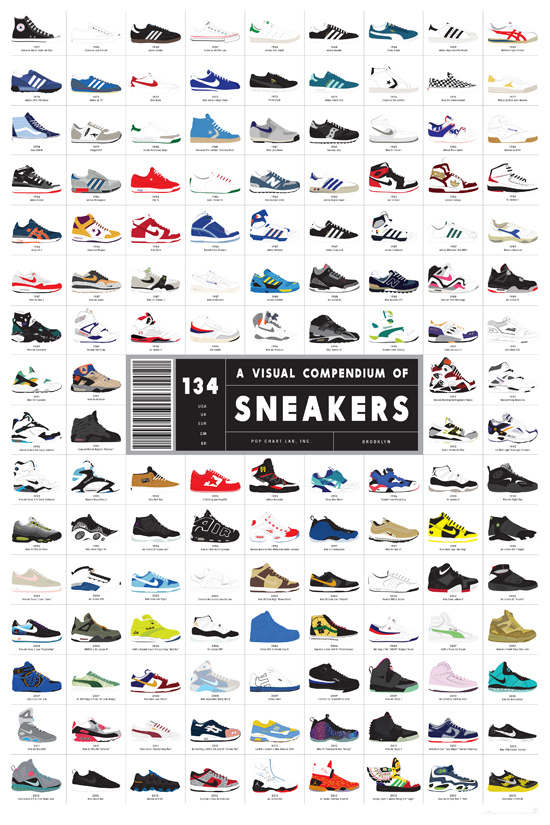 The other poster is called "A Visual Compendium of Sneakers," $32, and compiles some of the most iconic sports shoes the world has ever seen. It includes everything from the Converse Chuck Taylor All Star, originally created in 1917, to this year's Eagle edition of Jeremy Scott's Adidas Wings shoe. And of course, there are several iterations of Nike's Jordans included too.