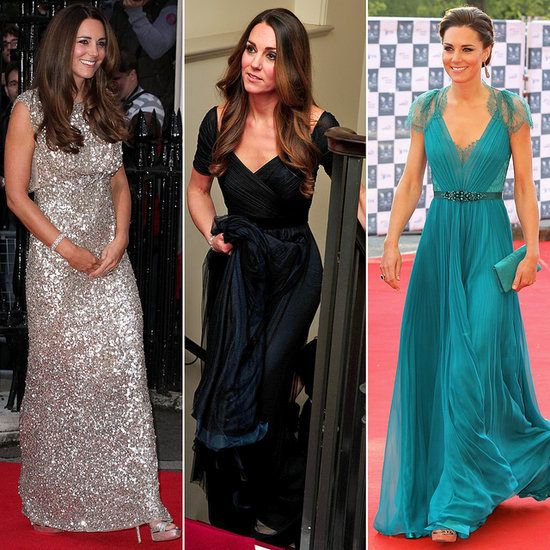 Oct 25 2013 - 6:55am
Kate Middleton has her pick of designers, but like many of us she has her favorites. One of them is fellow Brit Jenny Packham, who had the honor of creating Kate's first postbaby red carpet dress, a showstopping shimmering gown. But any fan of the duchess knows that it wasn't the first time Packham has worked with Kate — or the last.
The latest was an ink-blue Jenny Packham gown the Duchess chose for her appearance at the 100 Women in Hedge Funds gala last night in London. But before that, there was that famous teal gown that showed off Kate's red carpet style and a yellow shirtdress that was undeniably sweet, among many others. Check out our favorite Packham gowns worn by the new mom, here in the gallery.