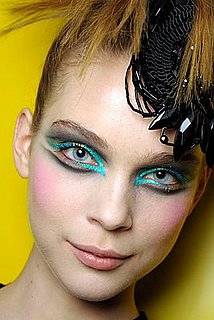 Gareth Pugh and Rick Owens will both show menswear collections during the January shows in Milan--Popsugar UK explains how menswear just got a whole lot darker (in a good way). 
How is New York Fashion Week going to roll out this season? Style It Online considers the domino effect about to take place in February. 
Cuffington considers metallic eyeshadow for New Years Eve with one stellar example from Christian Lacroix. Hey, these things are important too. 
Fashion Nation feels the highs and lows of a busy December schedule. Check out two perfect fashion photographs to demonstrate those emotions.