We've already revamped your Netflix queue today — ready to upgrade your iPod with some brand new tunes? Here are three new releases worth a listen. Check 'em out!
(Don't forget to check out the Music Review Group. If you submit your own writeup, I may even feature your thoughts on the site.)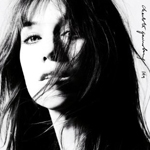 Musical je ne sais quoi:
When you have Charlotte Gainsbourg and Beck teaming up to write an album, it better be good, and
IRM
doesn't disappoint. Taken from the French acronym for an MRI, Gainsbourg drew inspiration from her own MRIs following her water-skiing accident (and resulting hemorrhage) in 2007. As such,
"Master's Hand"
includes the lyrics "Paint my bones/ Drill my brain/ All full of holes" and the
title track
incorporates robotic, machine noise. Sounds dismal, but the overall affect is often beautiful and mysterious, sweeping strings paired with Gainsbourg's sexy, whispered sing-talking. And of course you have Beck and Gainsbourg's catchy duet
"Heaven Can Wait."
In a word: IRM is just cool.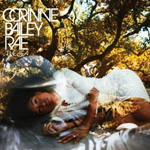 Soulful healing:
Ever since Corinne Bailey Rae's husband died of an accidental overdose nearly two years ago, the singer has been laying low. Now, she's back in a big way, delivering a rich, layered sophomore album titled
The Sea
, and surprise — it's actually eerily comforting and uplifting.
"Love's on Its Way"
conveys some of Rae's despair, but a nice build makes for a pretty, haunting track, and on
"The Blackest Lily"
she takes on a harder-edged sound. Both are excellent, but my favorite is
"Paris Nights/New York Mornings"
which feels happy-go-lucky and romantic (and makes me want to dance!) all at the same time.
One more release when you read more