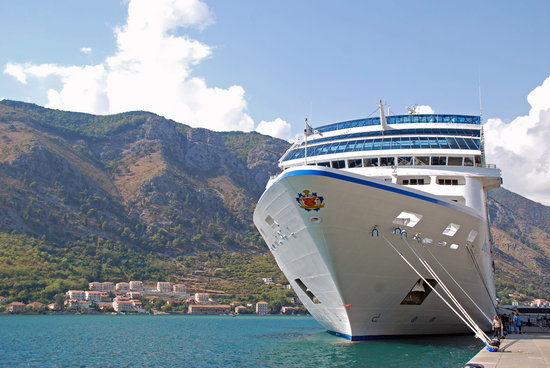 Thinking of going on a cruise anytime soon? Because of the all-inclusive nature and beautiful waterside destinations, hitting the high seas is a practical and effortless guaranteed good time. Still, there are things you can do — and bring — to ensure smooth sailing. Check out our list of cruise-packing essentials and let us know if you have any of your own.
Bathing suits: Packing a swimsuit is a no brainer, but you'll want to bring more than one for all the different activities that take place on board.
Medicines: You never know what will come up, so be prepared for headaches, coughs, and, of course, seasickness.
Workout clothes: True, vacations are for relaxing, but all the fun activities and classes will be calling your name and will require t-shirts and running shoes.
Camera: Whether it's a fancy DSLR or waterproof camera you picked up at a kiosk, capture all the fun memories with a snap.
Sunscreen: You can never bring too much sunscreen, since you'll be reapplying all day long . . . right?
Sweater or light jacket: If you stay out late one evening on shore or the air conditioning is blasting in the dining room, you'll be happy you packed something light to keep you warm.
Formal attire: Most cruises have at least one night dedicated to formal wear, which means cocktail dresses for the ladies and blazers for the gentlemen.