This post was submitted by Hazelnutt House in The Mommy Club group over in the LilSugar Community.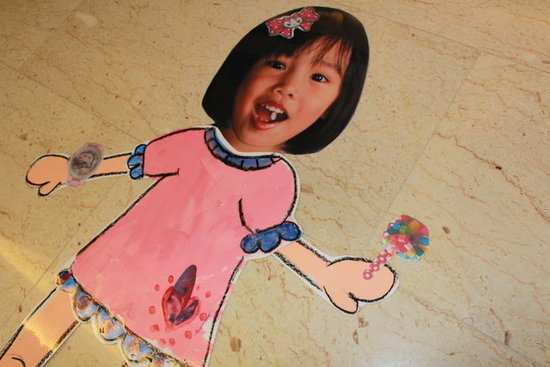 Remember the dress-up paper dolls that we used to play with as kids? A couple of days back, The Tod and I embarked on a lil crafty project — a similar concept at paper dress-up dolls, but life-size!
Keep reading to see how Hazelnutt House put the project together.